Oxford and Cambridge university information days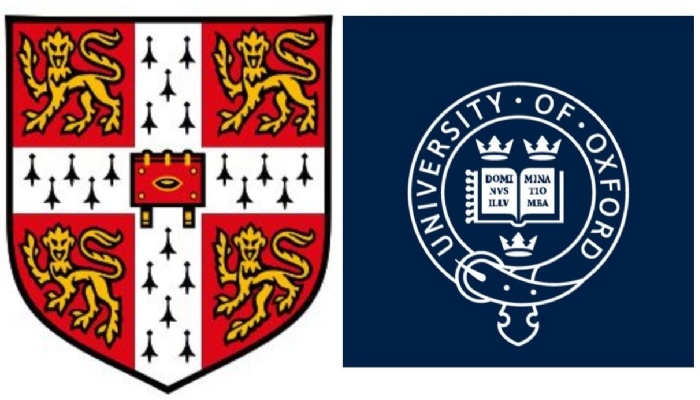 The universities of Oxford and Cambridge are hosting a series of information days to help Year 12 students and their families find out more about applying to Oxbridge and what life is like at the two universities.
The sessions are as follows:
Student Session - Part A:
• 10th March - 9:00am - 10:30am
• 11th March - 3:30pm - 5:00pm
Session A will cover an Introduction to Oxbridge and Student Life and will be delivered by School Liaison Officers and current students from both Oxford and Cambridge. Students who attend the webinar will leave the session understanding how to choose a University, how to choose a College and what being a student at Oxbridge is really like.
Student Session – Part B:
• 17th March - 9:00am - 10:30am
• 18th March - 3:30pm - 5:00pm

Session B will cover the application process along with tips for personal statements and interviews. Students will hear from admissions staff and learn more about the application process whilst receiving advice on how to prepare a competitive application.
Students can sign up for either/both sessions here. Please note that where two sessions are listed, these will be the same and there is no need to attend both.

Parent/carer sessions
• 25th March - 5:00pm - 6:00pm
• 30th March - 7:00pm - 8:00pm

Parents and supporters are invited to bring any Oxbridge questions to a panel of admissions staff and School Liaison Officers from both Universities.
Parents/carers can sign up here.
***Deadline to apply: Monday 1st March***
These sessions are the result of a collaboration between Downing College, Cambridge; Exeter College, Oxford; Lady Margaret Hall, Oxford; Merton College, Oxford; Robinson College, Cambridge; and Trinity Hall, Cambridge.