Safer Internet Day 2021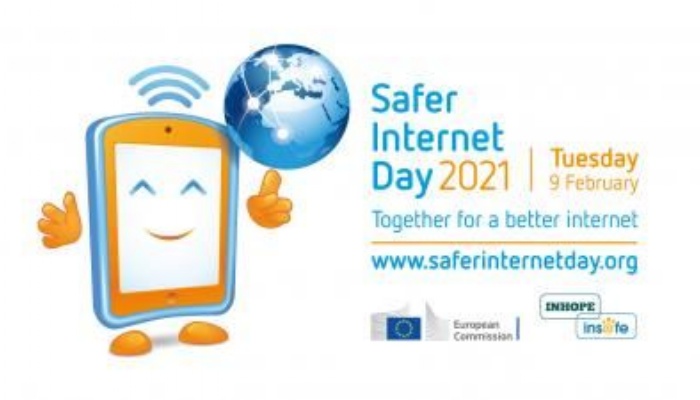 As always, Safer Internet Day aims to create both a safer and a better internet, where everyone is empowered to use technology responsibly, respectfully, critically and creatively.
With a global, community-led approach, Safer Internet Day encourages everyone to come together and play their part.
Children and young people can help to create a better internet by being kind and respectful to others online, by protecting their online reputations (and those of others), and by seeking out positive opportunities to create, engage and share online. (Source: SaferInternetDay.org)
Safer Internet Day is on the 9th February 2021.
Safer Internet Day 2021 will be celebrated in the UK with the theme, An internet we trust: exploring reliability in the online world.
This year in the UK, Safer Internet Day explores reliability online. The internet has an amazing range of information and opportunities online, but how do we separate fact from fiction?
Safer Internet Day will be celebrated globally with the slogan: Together for a better internet. (Source: https://www.saferinternet.org.uk/safer-internet-day/2021)
The internet is a brilliant place to connect with others, to be creative and to discover new things.
Everyone has their part to play in making the internet a better place, including you!
Here you will find films, games, quizzes and advice to help you to use the internet safely, responsibly and positively.
Click here for Top Tips for all ages.
Newsround
Five poetry films to help you think for yourself for Safer Internet Day 2021, from being careful about who you can trust online to avoiding fake news.
Do you trust everything you watch and read online? Put yourself to the test to see if you can figure out what's a truth or a lie what's true and what's false about your favourite influencers and CBBC stars.
There are a range of books available from the academy library when we return to school for further advice and information:
Where to get advice, help, and support
If you need help there are a number of organisations that can help: https://www.saferinternet.org.uk/advice-centre/need-help
Please remember to look at TCA's Safeguarding information for families: https://www.thomasclarksonacademy.org/news/?pid=3&nid=6&storyid=2354