Students compete in British Physics Olympiad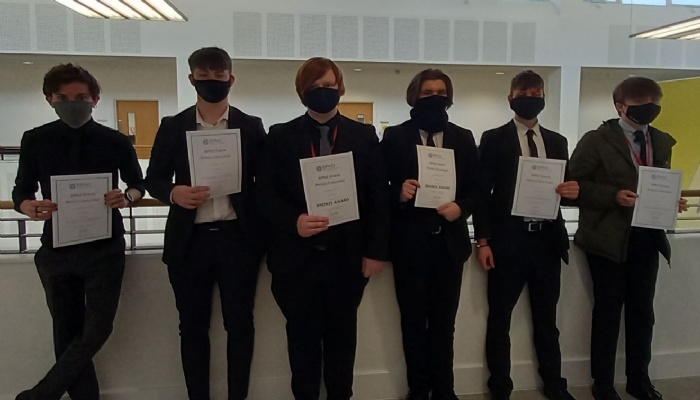 Well done to our Year 12 physics students who picked up awards in the recent British Physics Olympiad.
The group competed in the online Senior Physics Challenge, which encourages students to aim high in the subject by participating in a national competition taken by the most able physicists of their own age in the country.
More than 5,300 students took part, representing 380 schools across the world. The challenge was an exciting opportunity for students to stretch their problem-solving skills and apply fundamental physical principles to novel situations.
Rhys Morgan and Karolis Mockus both achieved a bronze award, while other students all received commendations.
The British Physics Olympiad aims to encourage the study of physics and recognise excellence in young physicists through annual competitions.