Harry's 24-hour running challenge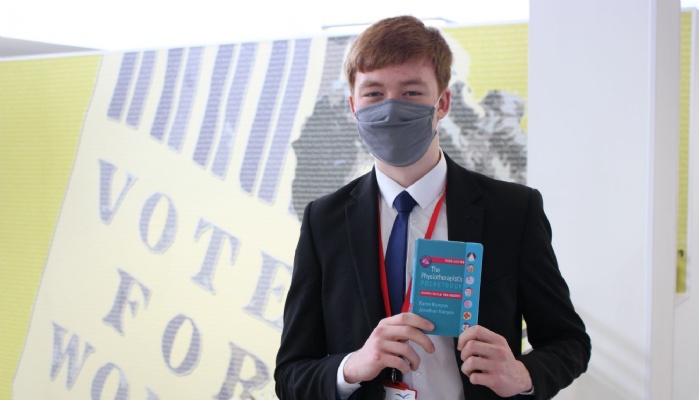 Year 13 student Harry Preston ran one mile every hour for 24 hours in freezing temperatures after taking on the Sixth Form Enrichment Challenge.
Our older students were challenged by Head of Sixth Form Miss Hornby to complete three challenges a week over the course of four weeks, to support their personal development alongside their academic progress.
Among those to embrace the challenge was Harry, who decided to test his resilience and mental strength with an overnight running challenge, starting at 6pm on a Monday night and finishing at 6pm on Tuesday.
As well as running in snowy conditions, Harry also compiled a 'to-do' list to get through over the 24 hours, which included school work and online lessons, chores and playing the drums. A keen runner, Harry completed a marathon in August last year and when the Enrichment Challenge was launched, he came up with a bold idea to complete the health and fitness section of the challenge.
"The Enrichment Challenge was an opportunity to get back into running and I decided I would run 100 miles over the four weeks," he said. "By the last week I had 24 miles left to do so that's where the 24-hour challenge came in. I'd seen a YouTube video about it so thought I would give it a go.
"It definitely got harder as time went on – I think it was the tiredness. It was having the motivation to put your shoes on 24 times and get out the door. I think I picked the worst day to do it because of the snow!"
Harry, who is going on to study physiotherapy at university when he finishes at TCA, says next year he would like to take on the 4x4x48 challenge, which is running four miles every four hours for 48 hours.
He was awarded a special effort prize by Miss Hornby, who presented him with a physiotherapy handbook ready for his university studies.
The Enrichment Challenge saw students undertake lots of different endeavours, including academic writing, ,photography, drawing, yoga, Microsoft education centre, book club, cooking and even hoola hooping! Those who successfully completed the challenge were entered into a prize draw to win one of two Microsoft Go laptops or Amazon vouchers.
The winners of the laptops were Jenna Keely and Josh Watson. Well done to all who participated and tried something new.