Story writing competition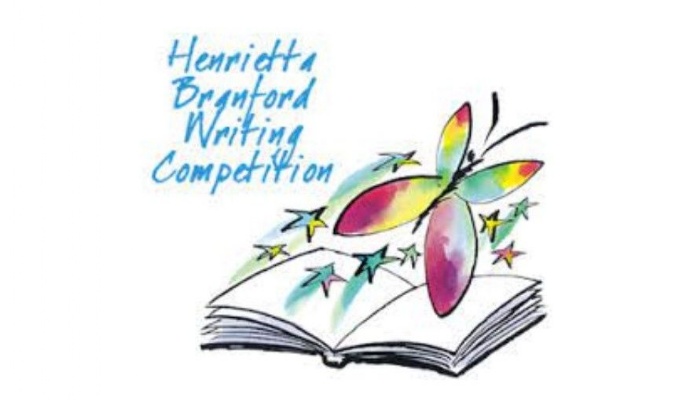 Do you enjoy creative writing? Why not try finishing the story below, which was started by award-winning author Liz Hyder.
The 2021 Henrietta Branford Writing Competition is now open and students have the opportunity to submit a story of up to 1,000 words, using the starter paragraph below:
I'd never normally cut through the cemetery but I was running late. In trouble late. Shoelaces not tied properly late. I skirt around the corner and straight through the archway. A flock of birds shoots up and into the air shouting at me as I run along the old path, gravestones leaning at a funny angle, making me feel as if I'm being watched. It used to be a monastery once, Mum had told me, and I shiver as I think of creepy old monks in hooded robes.
The world suddenly turns upside down. Sky where the ground should be. I'm flat out on the path, sore-headed, knees scratched. I curse as I stumble back to my feet, see the shoelace that tripped me snaking on the ground as if it were alive. And that's when I see it. Out of the corner of my eye. Right by the bottom of the nearest gravestone.
(The starter paragraph doesn't count as part of your entry, as far as story length is concerned)
The writing competition, which runs in conjunction with the Branford Boase Award, is open to anyone under the age of 19.
You have plenty of time to get creative - the closing date is Sunday 23rd May 2021.
Six winners will be invited to attend the Branford Boase Award celebration party in London in July, circumstances allowing.
Click here for more details about the competition and how to enter.