Emma represents TCA in minute's silence for Duke of Edinburgh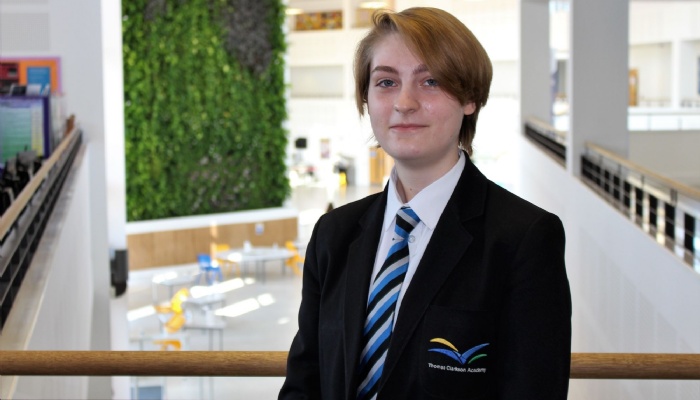 A student who has been heavily involved in the Duke of Edinburgh programme took part in a one-minute silence to mark the passing of Prince Philip.
Emma Parkinson joined three other DofE recipients from Cambridgeshire schools, along with the Huntingdon mayor and the chairman of Cambridgeshire County Council, to pay tribute to the Duke of Edinburgh at Huntingdon Market Square on Saturday.
The bells at St Mary's Church in Huntingdon tolled 99 times to mark each year of the Duke's life.
Emma - who has completed her Bronze DofE Award, is currently working on her Silver Award, and is also the DofE Ambassador for TCA - was put forward by the school's DofE Award Manager, Miss Willows, who spoke of her pride at Emma's commitment to the programme.
Emma said: "It was an honour to be part of something like that and to show my respect for the Duke of Edinburgh, and for what he founded.
"The Duke of Edinburgh award helps you to broaden your horizons, instead of being at home on your phone all the time. It's not just about the camping – it's also about the skills you develop through things like volunteering, especially after being in lockdown for so long.
"I enjoyed the hiking the most – you form new bonds with people when you spend so much time together, and you make new friends."