Year 8s begin Scholars Programme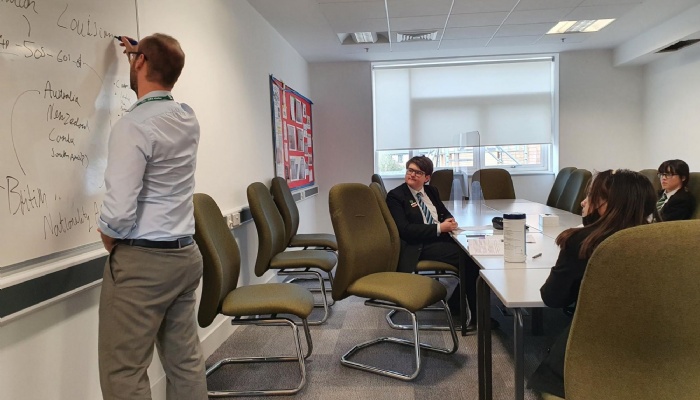 A group of high achieving Year 8s have started the latest Scholars Programme at TCA, where they will work with a PhD tutor to experience university-style learning.
The group will meet every Wednesday to explore the topic 'Back to my own country: Windrush, migration and belonging in modern Britain'. The course explores how Britain changed throughout the 1950s and 1960s through the prism of migration. It is designed to encourage reflection about belonging and identity in modern Britain.
The tutorials are being delivered by Dr Timothy McManus, who was
awarded a PhD in history from the University of Nottingham last year. Students will submit their assignments at the end of May and will be graded using the degree marking system – First, 2:1 etc.
The programme, which other year groups at TCA have been involved in over the last two years, is organised by The Brilliant Club in partnership with the University of Cambridge. It aims to challenge students and to encourage them to start thinking about applying to Russell Group universities.