World Book Night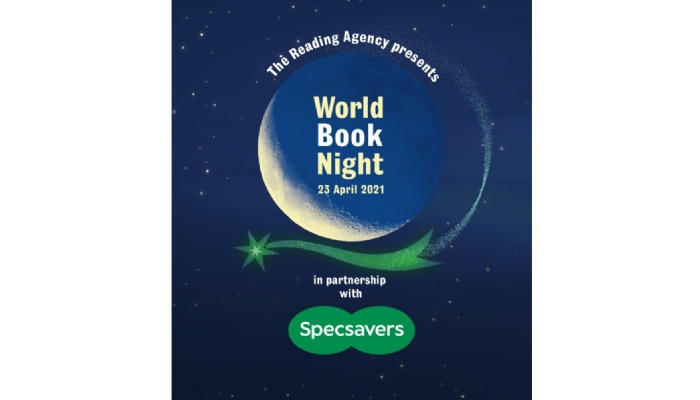 Today marks World Book Night so why not celebrate by curling up with a book, updating your TBR list, watching a film adaptation of a book, or even sharing your favourite story?
World Book Night is the annual celebration of books and reading on 23 April that brings people from all backgrounds together for one reason – to inspire others to read more.
Take a look at some of this year's suggested YA titles, all available to borrow from the academy library in the usual way for your year group:
Please email Miss L Robinson with any book requests, and submit any future library book suggestions via the form on the library webpage.
Books to Make You Smile booklist for children and young people
Big Bones by Laura Dockrill
Heartstopper Volume One by Alice Oseman
"I Will Not Be Erased": Our stories of growing up as people of colour by gal-dem
Pumpkinheads by Rainbow Rowell and Faith Erin Hicks
Simon vs. the Homo Sapiens Agenda by Becky Albertalli
Somebody Give This Heart a Pen by Sophia Thakur
Taking Up Space: The Black Girl's Manifesto for Change by Chelsea Kwakye and Ore Ogunbiyi
The Anxiety Survival Guide: Getting through the Challenging Stuff by Bridie Gallagher, Sue Knowles, Phoebe McEwen and Emmeline Pidgen
The Hitchhiker's Guide to the Galaxy by Douglas Adams
We Are All Made of Molecules by Susin Nielsen
How students can get involved in World Book Night:
To celebrate the 10th World Book Night Miss Robinson has shared ways in which students can join in with the fun from home.
Borrow one of the World Book night titles from the academy library or Cambridgeshire Libraries.
Read a book on April 23rd! Share what you're reading on social media using #WorldBookNight to join the online celebration.
Join Cambridgeshire Libraries online if you have not already and help a member of your household to do the same.
Recommend a book to a member of your household (or on the phone to a friend) that they can either read now or add to their own TBR (to be read) list.
Sort through your bookshelf into piles to keep, piles to swap, piles to donate to a charity in the future.
Read an extract of a favourite story to a member of your household and get them to do the same to you, then talk about why it's your favourite.
Read a passage from a book you are currently reading to a member of your household - this could include pets!
Write or update your TBR list of books for the rest of the year, aim for a minimum of 16 titles but add as many as you want! Keep it going throughout the year, adding new titles and ticking them off as you go.
Swap a book with someone in your household.
Have literary themed food/drinks on April 23rd, with a menu designed by you for members of your household to choose from (how will your favourite books or characters, such as Harry Potter inspired potions, translate into your food and drinks for the day?!)
If you or one of your household is a budding author, read an extract of your own writing to them, or ask them to read some of their work to you.
Watch a film adaption of a book as part of your evening entertainment.
Host a quiz night for your household with bookish themed questions.
Have some fun on World Book Night! Try using clothes/items in your house to dress up as a book character for the day/evening. Could you suggest outfits for members of your family too?!
Could you do any of the above with a friend on the phone/videocall too?
Let us know if you have a go at any of the activities above.
Remember eBooks, eAudiobooks, and eComics are available from Cambridgeshire Libraries.
It's worth remembering at this time that reading for pleasure is linked to fewer feelings of stress and depression, better sleeping patterns and improved literacy.
Audiobooks
For the third year running, The Reading Agency are thrilled to offer an exclusive number of free audiobook downloads.
Before applying, please read the following information carefully:
Anyone can register to receive a copy, just sign up below with your email address and select the book you'd like to receive. A limited number of downloads of each book are available. Once you register, an email will be sent to you with a download code.
One application per person will be accepted.
Three audiobooks are available: