International Dance Day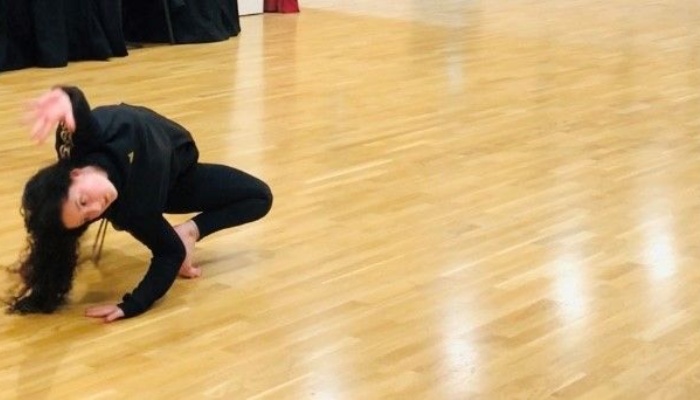 Our dance students celebrated International Dance Day with some wonderfully creative performances.
GCSE dance students took part in a Dance EAST workshop taught by Ollie Robertson, a professional
dancer. The two-hour class included technique and creative tasks, and finished with a demonstration by Ollie at the end – students and staff were wowed by his energy and fluency.
Student Lauren Davies (pictured above) was 'spotted' by Ollie and invited to attend the CAT (Centre of Advanced training) audition in Ipswich. Well done, Lauren!
On the same day, A level dance students performed their final solo performance pieces and choreographies.
Kala chose to study Akram Khan for her solo, and included Ghungroos (Kathak ankle bells) into her performance.
Both students chose the same stimulus for their choreography. They researched the Great Pacific Garbage Patch - a collection of marine debris in the North Pacific Ocean - and each had a very different practical outcome, which was a joy to watch.
Kala focused on the journey that plastic makes across the ocean, while Katie focused on the devastation caused to wildlife and sea life by plastic waste and nets.