Students graduate from the Scholars Programme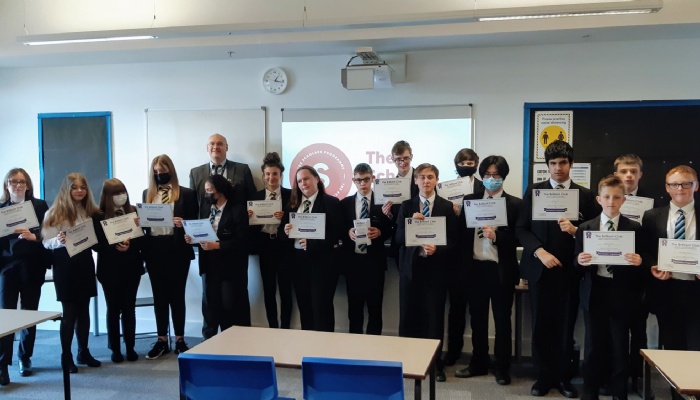 Students celebrated their success during special online graduation ceremonies to mark the completion of the Scholars Programme.
Groups of students in years 9, 10 and 12 have been working with PhD researchers as part of an initiative from The Brilliant Club to encourage students to aim for the country's top universities.
Students took part in weekly tutorials on topics designed to challenge them and give them a taste of university-style learning. They completed a final assessment, with many being awarded a First or a 2:1 – read more here.
Through the virtual graduation ceremonies, students heard from Anne-Marie Canning, CEO of The Brilliant Club, which was followed by a talk about Jesus College at the University of Cambridge. Students then had the chance to ask questions to current undergraduate students from Cambridge. Parents could also attend virtually.
For their assignments, Year 9 students explored 'Introduction to Literary Theory'; Year 10s examined English and German perspectives of the ecoGothic; and Year 12's topic was 'A Biography of the Brain: The Evolutionary History of the Nervous System'.
The Brilliant Club praised students in particular for their resilience in completing research and writing long essays in the middle of a global pandemic.
A group of high-achieving Year 8 students have recently started on the Scholars Programme. Their topic is: 'Back to my own country: Windrush, migration and belonging in modern Britain'. The course explores how Britain changed throughout the 1950s and 1960s through the prism of migration. It is designed to encourage reflection about belonging and identity in modern Britain.