Virtual Higher Education Fair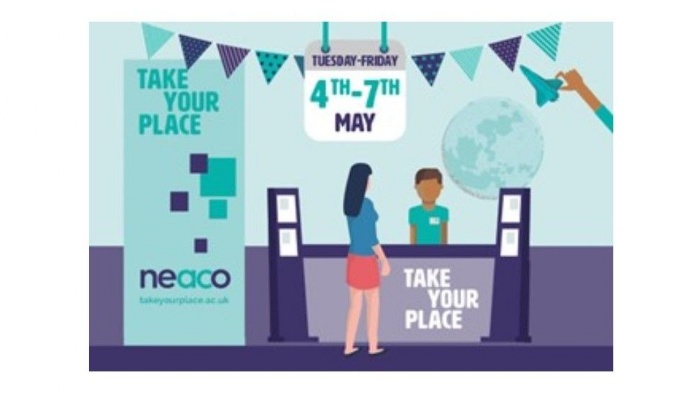 Students and parents/carers are invited to attend an online event which will explore the different routes from school to higher education.
The four-day virtual fair, hosted by Neaco, will include live talks, details of the different pathways and the opportunity to chat with student ambassadors. There will also be lots of information about a variety of careers including uniformed services, apprenticeships, degrees and progression options. The content is available to access for 30 days following the live event.
The virtual fair also includes a parents and carers evening on Thursday 6th May, from 5pm to 6.35pm. This will include subject taster snapshots; information for parents/carers on higher and degree apprenticeships; settling a young person into higher education; exploring universities; student finance; and UCAS applications.
Details of the virtual fair (click for more details):
Tuesday 4th May: Sports, education, childcare and early years, medical careers.
Wednesday 5th May: Construction, engineering, software/game development, uniform services, forensics, hospitality.
Thursday 6th May: Theatre/acting, dance, film, music production, business, accountancy and law.
Friday 7th May: Fashion design, photography, digital marketing, concept art, animation, journalism, broadcasting.
To register: https://typ.vfairs.com/