Students accepted onto Russell Group summer schools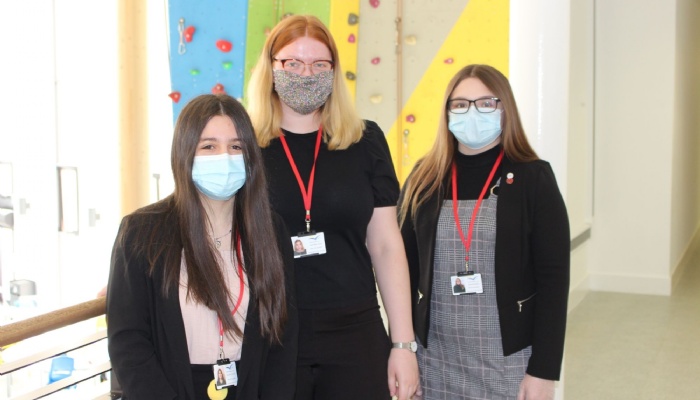 Three students have secured summer school places at some of the UK's top universities.
Year 12 students were encouraged to apply for university summer schools to enable them to explore an academic course of their choosing and to work with leading academics and lecturers.
Jennifer Ford has been offered a place on UNIQ - a University of Oxford summer school - and a Sutton Trust summer school with the University of Cambridge.
Venelina Peneva has also secured a place on UNIQ and a University of Nottingham summer school, while Jenna Keeley was accepted onto UNIQ along with the Sutton Trust University of Edinburgh summer school and the University of Cambridge's Insight+ programme.
Abigail Honour, TCA's incoming Deputy Head of Sixth Form, said: "This is a fantastic opportunity for students to explore what life is like for a university student. The summer schools will help students to make decisions about their future paths and is a great experience which they can discuss in their personal statements to strengthen their university applications. We can't wait to hear all about their adventures and how they get on!"
Venelina's summer school with the University of Nottingham includes a two-day residential.
"We have been learning about university but I wanted to experience it for myself before I go and I thought the summer school would be an interesting thing to do," she said. "I'm hoping to do drama course or drama and English at university so I've started to look into the courses and what they offer."
Jennifer is considering applying to study psychology at the University of Oxford so wanted to gain an insight into the university and the course. She said: "It will be good to speak to university students and to get my questions answered."
Jenna applied for English literature and history as she is hoping to do a joint honours at university, and she is looking forward to getting a taste of what it is like to study these subjects at degree level.
She is also taking part in the University of Cambridge's Insight+ programme, where she'll receive 30 hours of online tutoring, specialising in history. She will receive guidance on applying to highly selective universities and will also benefit from a mentor who will be a current university student or a recent graduate. In addition, she will visit Cambridge for a residential in April next year, which aims to support students as they reach key milestones in their Sixth Form studies. Jenna enjoyed her first tutoring session at the weekend - the sessions will run weekly until August 14th, with the mentoring starting July.