Cyclist William shows grit to achieve new personal best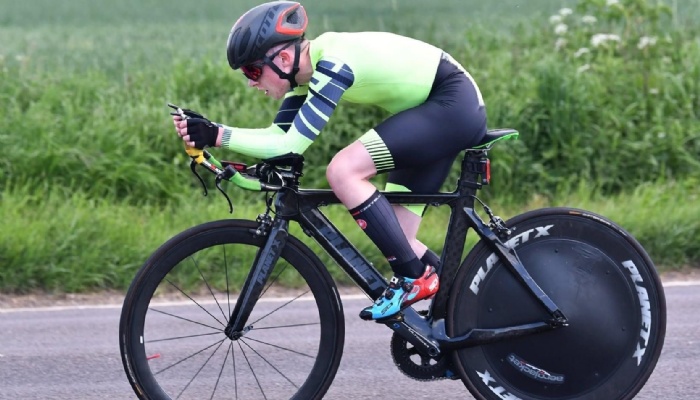 Year 9 student William Horspool's determination to improve and succeed at cycling has seen him repeatedly beat his personal best times in recent weeks.
William, who is a member of Wisbech Wheelers, took part in the Boston Wheelers' 10-mile club event last month. After coming close to his personal best in the time trial, and being spurred on by his dad's own efforts to best his PB, he gave it another go and achieved a new PB of 24.29.
More recently, he shaved a few more seconds off and managed 24.17 at Boston.
On Sunday, he took part in the Wisbech Wheelers 25TT, his first time racing this distance. He finished in 1hr 4mins and 37 seconds.
Along with racing, William also joins the Wisbech Wheelers at the weekends for rides that cover between 60 and 80 miles.
He said his next goals are to achieve a sub-24 PB time and to complete a 100-mile ride.
William began cycle racing when he was nine thanks to his uncle's passion for the sport. After initially joining Boston Wheelers, he moved to the Wisbech group a couple of years ago and often joins his dad and other family members for rides.
"I just enjoy getting out and riding," William said. "It's something I have always enjoyed, and I wanted to get into racing from a young age."