End of Term Letter to Parents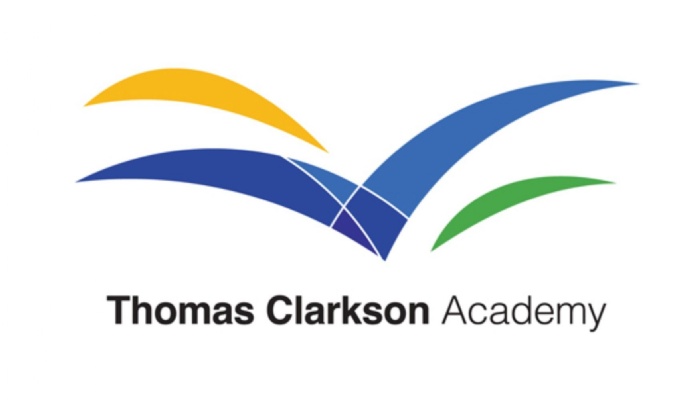 Dear parents/carers,
As we reach the end of an extraordinary academic year, I wanted to thank you again for all your support over the last 18 months, whilst we have all been dealing with the challenges of a global pandemic. This has certainly been a difficult and challenging time for us all and the support of our parents and carers has made a big difference to the smooth implementation of our Covid-19 operating procedures and risk assessments.
In a year like no other we are also extremely proud of our students and the resilience they have shown adapting to all the challenges thrown their way, including national lockdowns, remote learning, social distancing, face masks and testing amongst many other things.
From September we will again be closely following the guidance provided by the government and Public Health England and the most up to date guidance for Education settings can be found here.
Currently the guidance says that, as pupils will potentially mix with lots of other people during the summer holidays, all secondary school pupils should receive 2 on-site lateral flow tests, 3 to 5 days apart, on their return in the autumn term. Settings can stagger the return of pupils across the first week to manage this.
I have set out below our current plans for the start of term to give you as much advance notice as possible. However please be advised that, if there are any further changes to the existing guidance, these arrangements may be subject to change. We hope to confirm our full operating arrangements for the start of term during the week commencing Monday 9th August, or as soon as possible thereafter. Our website will also be updated regularly to keep parents and carers informed of the arrangements for September.
Staggered Start of Term and Year 7 Transition day
| | |
| --- | --- |
| Wednesday 1st September | Staff Training Day |
| Thursday 2nd September | Staff Training Day |
| Friday 3rd September | Year 7 Transition Day |
| Monday 6th September | Start date for Year 7 & Year 11 only |
| Tuesday 7th September | Start date for Year 8, Year 10 & Sixth Form |
| Wednesday 8th September | Start date for Year 9 - All year groups in school |
After a successful and slightly different transition process again this year, we are ready to welcome all our new Year 7 students into school on Friday 3rd September for a special transition day just for them. Other year groups will then have a staggered start between Monday 6th and Wednesday 9th September when we will be testing students on their return to school.
Testing
We currently plan to test all students on their return to school at our on-site Asymptomatic Lateral Flow Testing Centre in line with government guidance and as we did in the Spring Term. If you have already given your consent for your child to be tested and they took part in the testing in the spring, the original consent form remains valid and you will not need to give your consent again.
If you have not already provided your consent and would like your child to be tested, we will send you a letter and consent form to complete in August. We strongly recommend you agree to your child participating in the on-site testing so that we can minimise any risk to a smooth start to the school year.
School Day
The academy day extends from 8:30am to 2.55pm. There is a later finish of 3.55pm on a Monday, Wednesday and Thursday for Year 11 and VI Form, as well as extra-curricular activities for other year groups.
| | | |
| --- | --- | --- |
| Period | Time | Duration |
| Tutor Time | 08:30 - 08:50 | 20 minutes |
| Period 1 | 08:50 - 09:50 | 1 hour |
| Period 2 | 09:50 - 10:50 | 1 hour |
| Break | 10:50 - 11:10 | 20 minutes |
| Period 3 | 11:10 - 12:10 | 1 hour |
| Period 4 | 12:10 - 13:10 | 1 hour |
| Lunch | 13:10 - 13:55 | 45 minutes |
| Period 5 | 13:55 - 14:55 | 1 hour |
| Period 6 - Extended Day * | 14:55 – 15:55 | 1 hour |
*Optional for Years 7, 8, 9 and 10 unless directed for specific interventions or catch-up
'Bubble' and Class Organisation
As per the current government guidance, we are not planning to keep students in year group/class bubbles. However, we are required to have outbreak management plans in place to cover the possibility that in some local areas it may become necessary to reintroduce 'bubbles' for a temporary period, to reduce mixing between groups.
Should it be necessary for us to implement our outbreak management plan, we would operate using the same bubble and Covid operating arrangements we are currently using.
Uniform & Equipment Expectations
All students will be expected to wear the correct school uniform from the start of term. Uniform will be expected to be back to our normal high standards as per the school uniform policy found on our website here, together with details about how to order school uniform.
Transport
The current guidance is that children travelling on Education or public transport should continue to wear a face covering provided by their parents/carers. We do not know if this rule will remain in place in September and we will keep you updated if the guidance changes
Attendance
The Government's guidance states that students will be expected to attend school, as normal, come September. A small number of students may still be unable to attend because they are self-isolating with symptoms, have had a positive test result themselves, or they have recently been in close contact with someone who has COVID-19. If this is the case please notify the school, so that your child's attendance is correctly logged. Attendance will be a focus point for every child and as such we need to be confident that any absence is correctly logged.
The Student Services team will continue to offer pastoral, medical and wellbeing care to all students across the Academy. Please do not hesitate to contact us with any questions.
Results Days
Letters have been sent out to all Year 11 and 13 students, and we look forward to welcoming them back to TCA on 10th August for A-Level results and 12th August for GCSE results. On both days, we have organised for staff to be on hand to discuss next steps with each student and to ensure they feel supported before they leave the site.
Finally, I hope you and your families have a safe and restful summer and I will let you know as soon as I am able to finalise the full arrangements for your child(ren) returning to school in September.
Best wishes,

Mr Scott
Principal
Please enter some content for your news story here.