We are a Microsoft Showcase School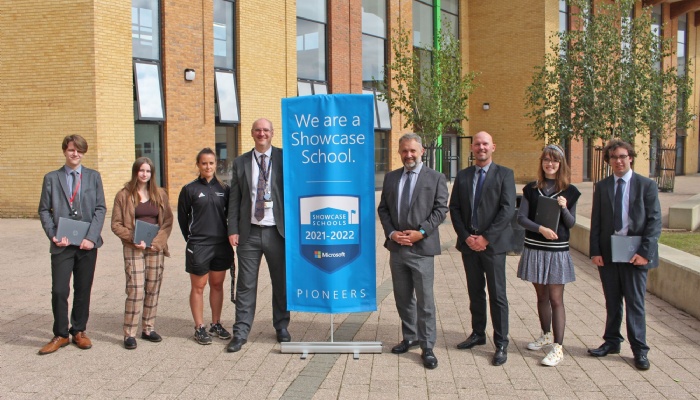 Our academy is now among a prestigious group of schools around the world awarded Showcase status by technology giant Microsoft.
We are proud to be one of around 50 in the country which exemplify the best of teaching and learning among an elite group recognised by Microsoft for commitment and attainment in preparing students for the future.
There are only around 500 schools globally allocated the Microsoft Showcase status and the award is also shared with the wider community which supports the academy in its aspirations. Many parents and friends donated a range of devices during the pandemic to ensure everyone had the access they needed while lessons were remote.
We started our journey long before the pandemic and have always emphasised the importance of commitment to digital transformation and our students have now joined an exclusive club driving a culture of learning, innovation and continuous improvement.
There were several hurdles to clear in order to receive its accreditation, including demonstrating the use of Microsoft solutions within innovative technology to drive student success and ensure they have the skills needed in future workplaces.
Our academy had been working across all the Microsoft platforms for a long time prior to the pandemic and it meant we were ready to go as soon as we needed to establish a remote learning programme. By keeping completely up to date with technology, we were best placed to utilise it fully and quickly for the benefit of everyone.
Three academy staff have been accredited as Microsoft Innovative Educator Experts and a quarter of our teaching staff are working to become Microsoft Certified Educators.
Becoming a Showcase School allows us to engage with Microsoft and like-minded education leaders around the world to continue education transformation using the company's Education Transformation Framework.