Booking a week of literary delights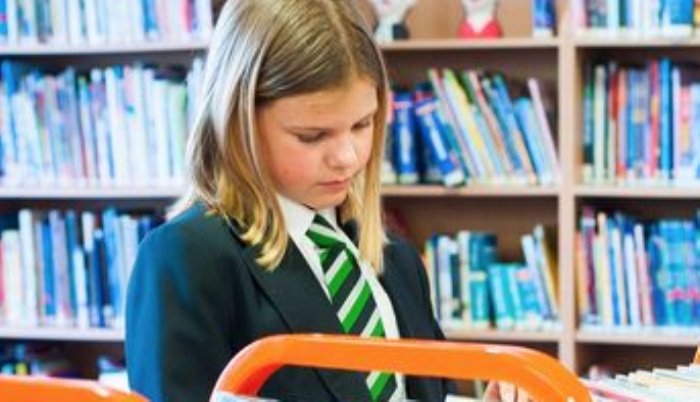 There will be no chance for our students to miss a literary theme this week when the written word will be taking centre stage.
We are encouraging all our 1,298 students to take part in National Poetry Day on Thursday and also to join an initiative to stop what they are doing and take ten minutes to pick-up a book on Friday.
It is also Libraries Week and students can leave a heart shaped Post-It note on a special display in the school library and complete the sentence "I love my library because …" There will be a prize for the winner.
Organised by The Library and Information Association, the national week is used to highlight the resources available at local libraries around the country and how important the facilities are to communities.
We have a fantastic library here at Thomas Clarkson Academy, but we also want to remind students and their families that Cambridgeshire libraries are also excellent. The in-person loans are fully back at Wisbech and there are brilliant free and online services which can be accessed from home.
Anyone with a Cambridgeshire Library membership can access free eBooks, eAudiobooks, eComics, eMagazines and eNewspapers. It's free to join online here https://www.cambridgeshire.gov.uk/residents/libraries-leisure-culture/libraries/library-online
If you need access to a free dictionary of encyclopaedia for homework studies, you can find them online and for our older students there is even a very realistic online simulation of the UK driving theory tests for all categories.
While you are there, don't forget to sign-up for the library newsletter so you get all the latest information on events, new books and services.