Covid-19 Update 22nd April 2022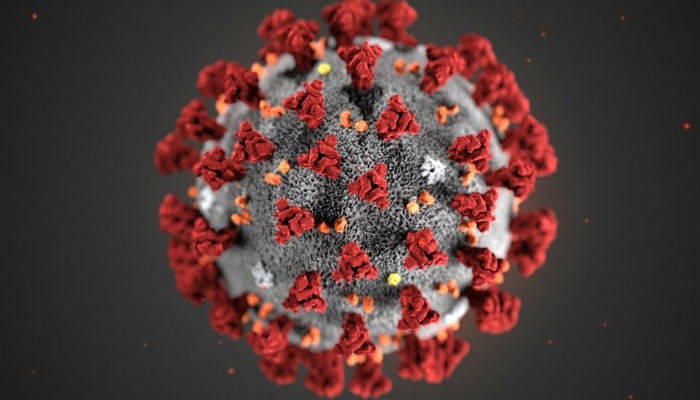 Update 22nd April 2022
Please click on the links below to see the latest letter to parents/carers from the Director of Education and Director of Public Health for Cambridgeshire regarding Living with Covid-19 and a copy of the latest poster.
Update 23rd February 2022
On Monday 21st February 2022 the Prime Minister announced the government's plan for Living with Covid-19. As part of this they have removed the advice for staff and students in most education and childcare settings to undertake twice weekly asymptomatic testing. Although staff and students can continue to test regularly if they choose to do so and while tests remain available. Individuals should continue to book a PCR test if they have symptoms of Covid-19 as this guidance has not changed.
From 24 February the Government will:
Remove the legal requirement to self-isolate following a positive test. However, adults and children who test positive from that date will continue to be advised to stay at home and avoid contact with other people for at least 5 full days and then continue to follow the guidance until they have received 2 negative test results on consecutive days. Those who test positive should avoid contact with anyone in an at risk group, including if they live in the same household.
No longer ask fully vaccinated close contacts and those aged under 18 to test daily for 7 days and remove the legal requirement for close contacts who are not fully vaccinated to self-isolate.
End routine contact tracing. Contacts will no longer be required to self-isolate or be advised to take daily tests.
From 1 April, the Government will:
Update guidance setting out the ongoing steps that people with COVID-19 should take to minimise contact with other people.
No longer provide free universal symptomatic and asymptomatic testing for the general public in England.
This means that from 24th February to 31st March at the earliest, we would still expect staff and students to isolate for at least 5 full days if they have a confirmed positive Covid-19 test result, or to book a PCR test if they have Covid-19 symptoms.
Face Coverings - In line with the current guidance, we no longer require students, staff or visitors to wear a face covering in communal areas, unless they choose to do so. We will continue to follow the advice of Public Health and the Local Authority regarding Covid-19 mitigation measures and, if their guidance changes for any reason we will let you know.
Home to school transport - The Local Authority are continuing to recommend that secondary-aged pupils wear a face covering when travelling on Local Authority provided school transport. However, this is not mandatory and will respect any student's decision not to wear one.
We are awaiting further Education specific guidance from the DfE, and we will keep you updated of any changes.
Update 4th January 2022
The Government is temporarily recommending that face coverings are worn in classrooms and teaching spaces for students in year 7 or above, in light of the Omicron variant surge.
The advice is short term only to support pupils and staff as they return to schools this term and builds on the existing guidance that recommends face coverings for all students and staff in communal areas. The advice on face coverings in classrooms will be in place until the 26 January, when Plan B regulations are currently scheduled to expire, at which point it will be reviewed.
As a school our first priority is always to provide the safest possible environment for students and staff. Please help us to achieve this by supporting our return to mask wearing for everyone except those with a legitimate medical reason for exemption.
Face coverings
Face coverings should be worn in communal areas in all settings by staff, visitors and students in year 7 and above, unless they are exempt.
Pupils or students (in year 7 or above) should continue to wear face coverings on public and dedicated school transport, unless they are exempt.
Pupils or students should also wear face coverings in classrooms until this is reviewed by the Government towards the end of January 2022.
Testing
All educational and childcare settings should continue to encourage staff and students to test twice weekly using lateral flow device (LFD) tests. All students will be offered a test on site during the first few days of term where there is parental consent. If parents/carers wish for their child to take part in onsite testing they can consent via this link.
Contact tracing and isolation
The current guidance on contact tracing and isolation remains in place. In addition to these, any suspected or confirmed close contacts of the Omicron variant will be asked to isolate for 10 days regardless of vaccination status or age. You will be contacted directly and told to isolate.
Cambridgeshire County Council has also provided a useful flowchart to help families identify actions needed with regard to testing and isolation, this can be viewed here.
Vaccination
All eligible staff and students aged 12 and over are encouraged to take up the offer of the vaccine, including boosters.
Vaccines are our best defence against COVID-19. They help protect young people and adults, and benefit those around them. Vaccination makes people less likely to catch the virus and less likely to pass it on.
To book a vaccination, please visit: Book or manage a coronavirus (COVID-19) vaccination – NHS (www.nhs.uk).
In line with the new guidance, Thomas Clarkson Academy will therefore be continuing with the measures outlined below until further notice:
Face Coverings
It will be mandatory for every student to be wearing a face covering on arrival at school and to wear a face covering in ALL inside areas unless they have a specific medical exemption. Sanctions will be applied in line with our Behaviour Policy if students fail to do so.
Face coverings should also continue to be worn on public and dedicated school transport, unless they are exempt.
A face covering is not required to be worn by students when outside for active break or lunch or when seated and eating. It is the responsibility of parents and carers to ensure their child has a suitable face covering to wear in school.
Staff
Face coverings should be worn by Staff in all communal areas and staff should socially distance from each other wherever possible. All staff meetings should also be held virtually unless absolutely necessary. Teaching will continue face to face as normal and masks will not be worn in the classroom.
Parents and visitors
All visitors are required to wear a face covering when entering the school and whilst they remain onsite. Parents should not make unannounced visits to the school and all meetings should be booked in advance and held virtually where possible. All non-essential events where parents visit schools will be held virtually. This means that parents evenings and similar events will to be held virtually.
Testing
We strongly encourage staff and students and families to continue with twice weekly asymptomatic lateral flow tests to help further reduce the spread of the virus. Once you have completed your tests the result should be recorded on the government website at https://www.gov.uk/report-covid19-result and also with us at Thomas Clarkson Academy at https://bit.ly/3hiOcbF
Testing kits are available in school for your child to take home and these can be collect them from Student Services or Reception.
Thank you for your continued co-operation and for helping to keep our Academy safe.
Richard Scott, Principal