Year 10 students learn about university life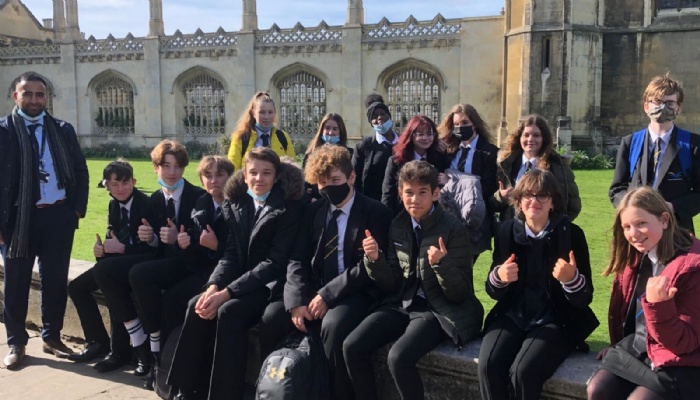 A group of our students had a taste of university life when they made the trip to Cambridge for a special visit.
The group of Year 10 pupils was able to take a close look at the city's Anglia Ruskin University and the world-famous Trinity Hall at Cambridge University in the city centre.
The trip, called Spot the Difference, was designed to encourage the teenagers to look at the differences between school life and student life at a university.
A student ambassador from ARU spoke to the group about making the change to the world of university learning and our students were taken on a tour around the campus.
After lunch at the Trinity site, they were given a tour of the college and were encouraged to question undergraduates about their experiences.
"It was great to actually get back to taking students to visit real sites and gain that valuable first-hand experience of university life. ARU and Trinity Hall student ambassadors really engaged our students and answered all their questions, helping them to understand that university was a future option for them, if they want it," said Vicky Read, Careers Leader.
Speaking after the visit, students said it had helped clarify their ideas for the future.
"I think I was definitely more nervous about it but talking and asking questions has made it an easier choice," said one.
"It made me want to be an individual and achieve something," said another.