Making time for literature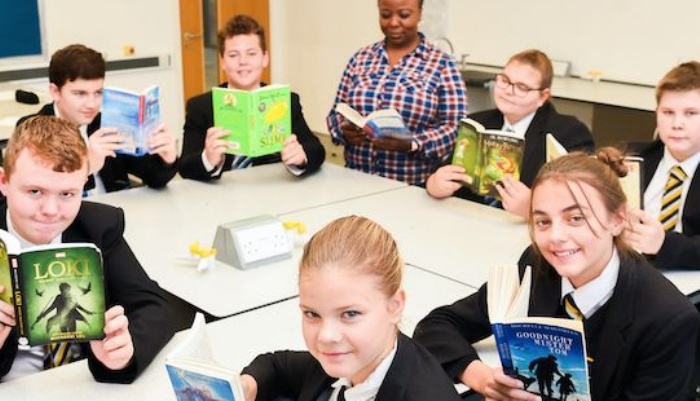 Our students made the most of the recent Take 10 initiative to grab a book and take the time to read a few pages - just one of a series of recent events with literacy in mind.
Organised by the Literacy Trust, Take 10 was designed to encourage reading as an integral part of daily life and to help students learn to enjoy taking time away from screens and other distractions for a short time.
The literary theme continued with Buzzbook which has seen our librarian arrange for every Year 7 student to be able to choose a featured book to keep for themselves.
A total of 17 titles have been featured in this year's event, including titles to make readers laugh, like Animal Antics, to others revealing a harsher side of life, like Rat by Patrice Lawrence.
Now is also the time for students to borrow a Hallowe'en read and spook yourself over the break, ask for a holiday loan at the library and snuggle-up with a vampire!