Poetry competition winners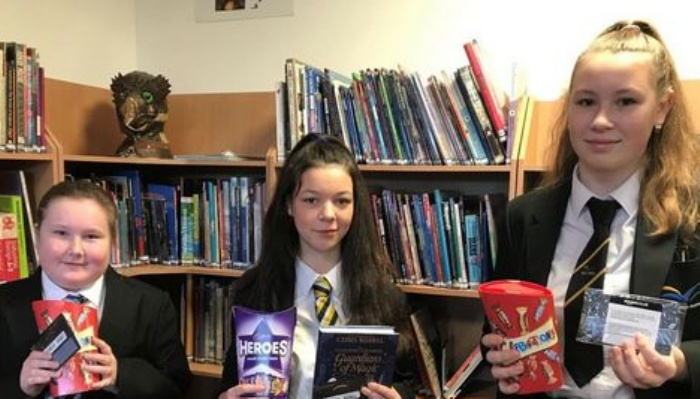 The winners of a competition celebrating National Poetry Day have been announced.
Congratulations to Olivia (9JH) who wins a £15 Amazon voucher, a signed copy of Children's Laureate Chris Riddell's book and a box of chocolates. Runners up Daisy (7M1) and Valerija (10SA) were presented with a £10 voucher and chocolates.
"The poetry competition gave me a chance to express my feelings, and I always like to try and push myself so if there's a competition to enter or something to try, I give it my best shot. I'm really happy to have won!" said Olivia.
Students were invited to submit a poem written in any style they chose, and librarian Miss Robinson enlisted the help of Whole School Literacy Lead Mrs Howes to choose the winner.
Green cards were awarded to all entrants and Olivia, Daisy, and Valerija were very happy to be awarded their prizes.
Daisy said "I have written some poems before in primary school, but I wasn't sure about entering to begin with, then thought I'd have a go and write a poem about the world. I'm happy I got over my nerves and put in my entry now."
Valerija said "I have never written any poetry before and I thought I would enter to try something new and different, so I'm really surprised and pleased to have got a prize."