Sixth form students add colour to their fundraising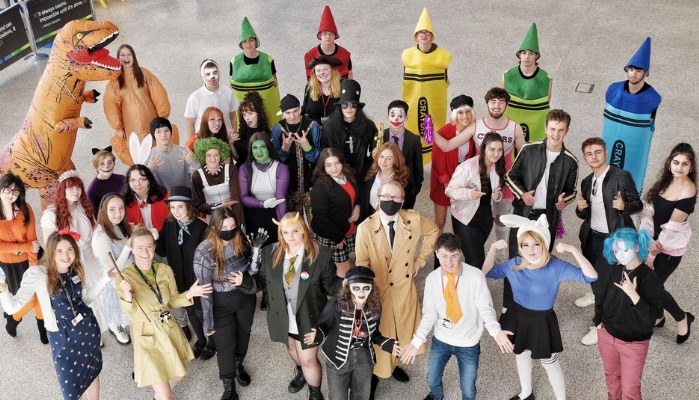 There were some great costumes on show when our sixth formers joined forces to raise money for the BBC Children in Need Appeal today.
Everything from a crayon to a T-rex could be found in our sixth form area and there were even some flapjacks and brownies which sold out in minutes. They were baked by Evie Crowson who also organised the event.
"It has been a really fun day, there was a great buzz around the sixth form area and I am so impressed by their efforts," said Alison Hornby, Head of Sixth Form.
The students smashed their £100 target for the charity, raising £143 so far.