Zoo trip insight into business marketing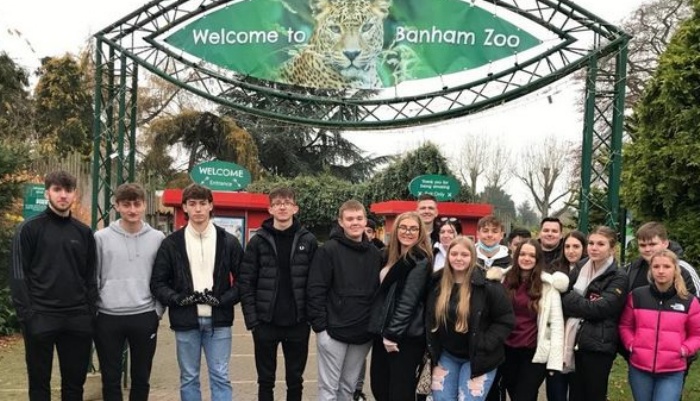 Business studies students took a trip to the zoo to learn more about the art of marketing strategies.
The Year 12 and 13 group visited Banham Zoo, near Attleborough in Norfolk, where they were given a presentation with information to help with their marketing coursework.
Students were also given an insight into the impact of the pandemic on the zoo, which has just started fully reopening its doors after two years and is making a steady recovery on the back of a very difficult time.
The recovery has been helped hugely by the birth of twin rare Amur Tiger cubs which have boosted interest across social media platforms as well as from visitors keen to meet the new arrivals, also known as Siberian Tigers.
The zoo has revealed that the cubs, born on October 7, are a male and a female and will add to the numbers of the endangered species. There are only around 500 left in the wild.
"All in all it was a fantastic day and the students' behaviour was impeccable, as expected," said Ms Isobelle Robinson, Head of Business Studies and Health and Social Care.
Students also learned about the benefits to mental health derived from being around animals and were told the zoo has joined forces with the charity Norfolk and Waveney Mind to connect communities with nature.
After their educational session, the group was able to enjoy the zoo's Birds of Prey Show, which they took part in, along with the Amazing Animals Show.
Student Sonny Lynn said: "I loved seeing the monkeys and otters, it was a great day out."
Maddie Talbot added: "It was interesting to see the charitable side of the zoo."
Banham Zoo is part of the Zoological Society of East Anglia which was created in 2013 and aims to foster closer relations between people and nature through education, training and networking.
It has pledged that by 2025 some 15 species will be safer from extinction and any surplus funding from the zoo is directed to the charity.