Early gifts for Jólabókaflóð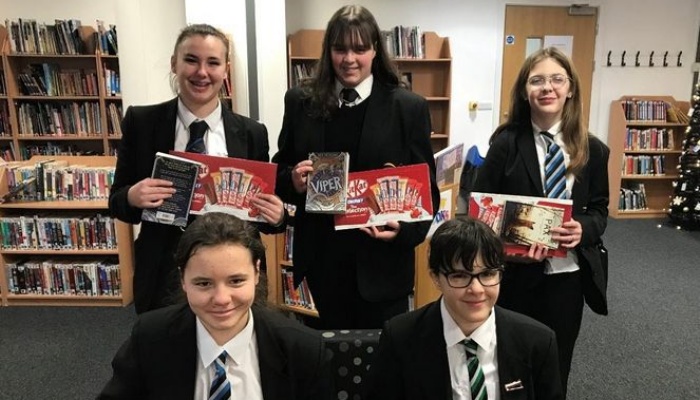 Christmas came early for some of our students after they received a book and chocolates in the spirit of a Christmas Eve Icelandic tradition.
Librarian Miss Robinson wanted to reward students who have borrowed the most library books since September and thought adopting the tradition was a great seasonal way to reward and celebrate our keenest readers.
Jólabókaflóð is a fabulous Icelandic Christmas tradition which roughly translates as 'Christmas book flood.' On Christmas Eve, people exchange gifts of books and then read them straight away, snuggled up in front of the fire, eating chocolate or drinking hot chocolate. It sounds like the perfect idea to us!
The winning student from each year group had the chance to pick a book of their choice and received some chocolate treats.
The students who borrowed the greatest number of books from each year group were: Jade Groome (7M1), Kamile Kamantauskaite (8RO), Leona Hobbs (9IR), Emilija Jonkute (9JH), Emily Drew (10TA), Emma Riley (Warwick), Emma Parkinson (12 Nightingale), Jas Brown (13 Yousafzai) and Karolis Mockus (13 Robinson).