Students' ambassador initiative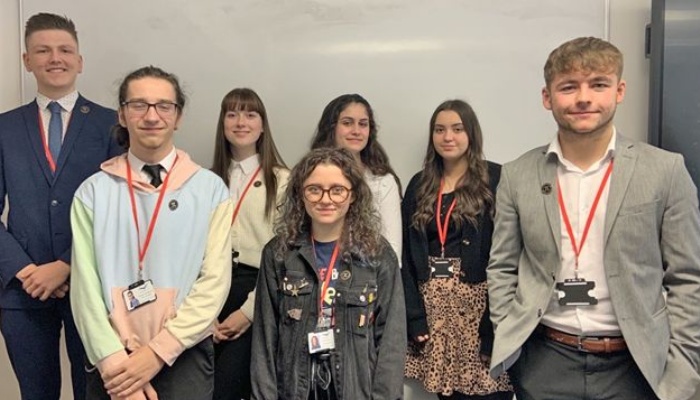 It is more than a numbers game for a group of students who have taken on newly-created prestigious roles as maths ambassadors.
The Year 12 group have created their own scheme to inspire and encourage their peers to share their passion for the subject.
Among plans for developing the initiative will be competitions, trips and improvements to the Madiba corridor with creative maths displays and a new area for students to discuss any worries around the subject.
"They will support students to have faith in themselves that they can do maths well. This has been designed as a student initiative to inspire others," said Mrs Timothy Nicholas, Head of Maths.
The ambassadors have all received new badges and they are: Goda Rinkeviciute, Evie Crowson, Kacper Mrozi, Kacper Szudriwiczm Jessue Belton, Joshua Putterill and Keira Wilde.