Harry tastes life in Premier League football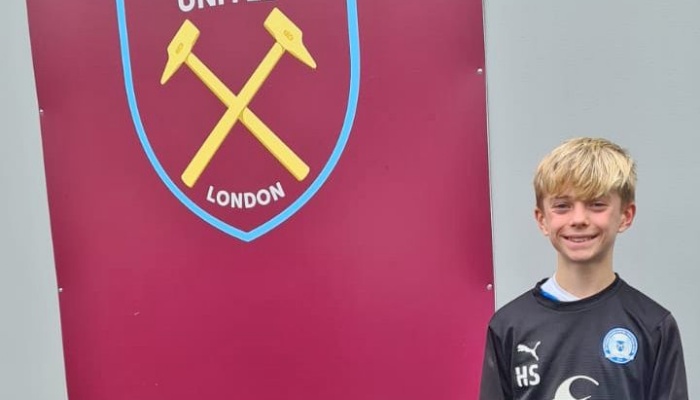 Footballer Harry Smith has been playing at some fantastic venues with his team mates at Peterborough United U12 Academy.
Our Year 7 student has been to Tottenham's first-class facilities at the Spurs training ground in Enfield, north London, for a football tournament where his Posh team won five out of the six games they played.
The midfielder has also played at Premier League club West Ham and is due to travel to Liverpool next month for another tournament with Premier League academy opposition.
Harry has been playing with the Peterborough academy side since he joined the U7s and has competed against most Premier League junior teams - with his favourite opposition being Manchester City, Chelsea and Tottenham.
In the recent tournament at the Spurs training ground, he achieved four assists during the five wins his team celebrated.
"It's great that clubs like The Posh operate an academy system that allows young players like Harry to experience top-level football at grounds with outstanding facilities. He is a talented footballer and we will continue to support him and his ambitions," said head of PE Mr Hooper.
A keen fan of Birmingham City, Harry would like to play professional football for the club when he leaves school. He would be following in the steps of former student Tyler Knowles who recently signed his first professional contact with King's Lynn town.
"Harry is an excellent all-round sportsman and has a great attitude. Professional football is a cut throat industry as you know, but I have no doubt that the future is bright for Harry and we wish him all the best and follow his career with great interest," added Mr Hooper.