Anniversary Challenge success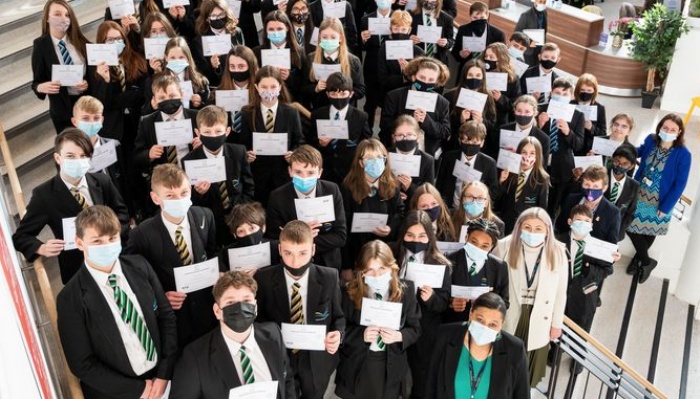 More than 100 students took part in a special event to promote both a love of problem solving and celebrate 25 years of the UK Mathematics Trust.
The Anniversary Challenge saw Y7 and Y8 students complete a 45-minute online event with multiple choice questions that had to be completed in exam conditions. The problems were designed to encourage reasoning, precision of thought and fluency in using basic mathematical techniques.
"We are very proud of the way our students approached the challenge. They demonstrated resilience and ability to adapt and have achieved fantastic results. We are looking forward to seeing many of them progress to taking part in the Junior Maths Challenge in April," said Mrs Stevenson.
Each student received a certificate for taking part in the challenge.