Aiming for a Grand Slam career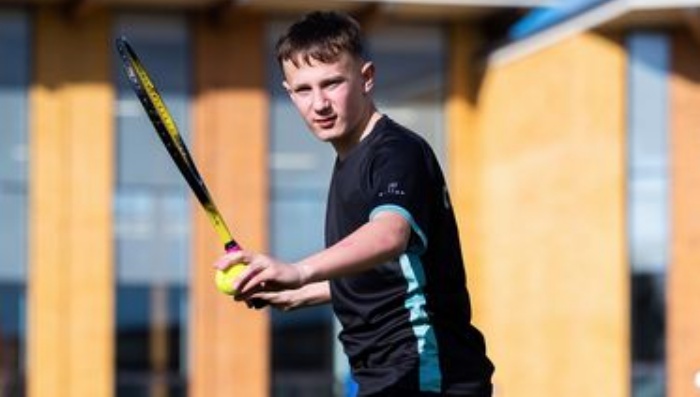 A keen sportsman has his sights firmly set on the manicured lawns of Wimbledon for a future in professional tennis.
Max Tjurin was barely bigger than his tennis racket when he first started playing the game at the age of five and now has aspirations to hit the Grand Slam heights with a career in the sport.
He has already taken honours at county level for a range of age groups and he trains hard to ensure he is at the top of his game. His first big success was winning the u8 county championships and he recently took the runners-up spot in a prestigious tournament at Royston, Hertfordshire.
Max,11, is also a keen footballer, playing for Leverington u12s and he also plays basketball, rugby and enjoys boxing.
"He has always been competitive and he has a dream to play at Wimbledon one day," said his mum Mrs Tjurina, subject leader for food at our academy.
And it's not just Max who is a tennis talent in the family as his older sister Sophie, 15, is also a county player at u16 level and a student at our academy. Both of them play for Wisbech Tennis Club.