Homework reward for sport students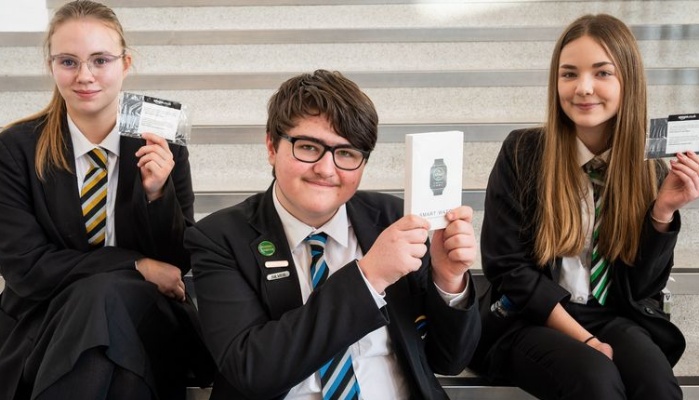 Enthusiastic sport students have been celebrating after receiving prizes including a fitness watch after completing tough homework assignments.
With Amazon vouchers also on offer, the Year 7, 8 and 9 pupils used an online learning platform for their theory-based homework which included anatomy, healthy lifestyle, training methods and diet.
All the students had to complete every element of the work, including self-testing, to ensure it was all of the expected standard.
"All our students put a huge amount of effort into the homework challenge we set for them and it was great to see their work. Choosing the prize-winners was a tough job, but they were all deserving of their rewards," said head of PE, Mr Hooper.
Three students received a £10 Amazon voucher and one was presented with a smart fitness watch.
Congratulations to Liliana, Sam and Emily.