Helping out with #GivingforGaby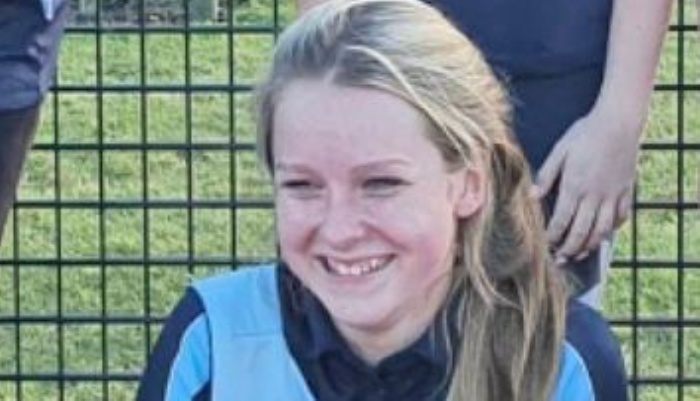 Staff and students are working together to raise money for a selfless Wisbech teenager who is being treated for cancer, but thinking of others.
Gaby Maurice, 14, is a Year 9 pupil and was diagnosed in November after a small bump on her cheek grew rapidly. It was identified as a tumour and she has since undergone major surgery and chemotherapy - bravely shaving her head to donate her hair to make wigs for other cancer patients.
Now her friends and staff at the academy have launched a fundraising appeal to help her family with the extra costs they are facing.
"Days after the diagnosis, Gaby returned to school full of positivity as always," said Ms Thomas, raising standards leader at the academy.
"She specifically chose her exam subjects, which start in September, to enable her to become a mentor or counsellor for young people going through a similar time."
A crowdfunding page has been set-up via the website JustGiving and an initial target of £1,500 was smashed in a couple of days and a new target of £3,000 has been set.
"We are all thinking of Gaby, it has been a very tough time and the whole Thomas Clarkson Academy family is behind her. Our staff and students are working together to try and provide some financial help. We also want Gaby and her family to know we are thinking of them and we look forward to seeing her back with us," said Principal Mr Scott.
As a result of receiving chemotherapy, Gaby has spent a lot of time at Addenbrooke's Hospital in Cambridge, where she was in surgery for 14 hours to remove the tumour.
"She is a selfless young lady and all she wants to do is come back to school and live her life. A keen netball and football player, Gaby has missed sport and the teams she belongs to. She always puts others first and said she wanted to help the younger children on the Addenbrooke's ward because they go through so much," said Ms Thomas.
"She continues to inspire us and we want to help ease a little of the financial pressure her mum Olga faces as a result of what's happened. Gaby is battling hard and we can all learn from her."
A whole week of fundraising is planned from Monday, March 28 spearheaded by Gaby's friends Teni Omiyale and Maddie Doughty, with a cake sale and tuck shop, various sporting events in PE lessons and a 'sponge the teacher' session. There will be further fundraising after the Easter break.
The fundraising page can be found here: https://www.justgiving.com/crowdfunding/givingforgaby?utm_term=pjdNEbA78