World Book Day winners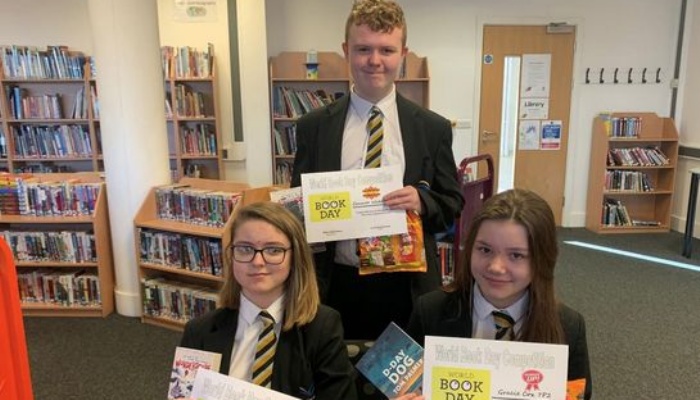 The winners of our World Book Day competition have been presented with their prizes.
Students Connor, Emilia and Gracie each received a choice of book and sweets and the winner, Connor, also received an Amazon voucher.
Well done to everyone who took part in linking the book characters with members of staff who dressed for the day.
The students also voted for the best costume and the winner was Miss Rose as an Oompa Loompa. The Queen of Hearts, Miss Trenoweth, was second and it was a joint third place for Mr Gooda's Willy Wonka, Mrs Keneally-Forrester's Monsieur Robin Hood and Mr Bronizewski's Grandpa Joe.