Uniform can stay at home, for a price to help Gaby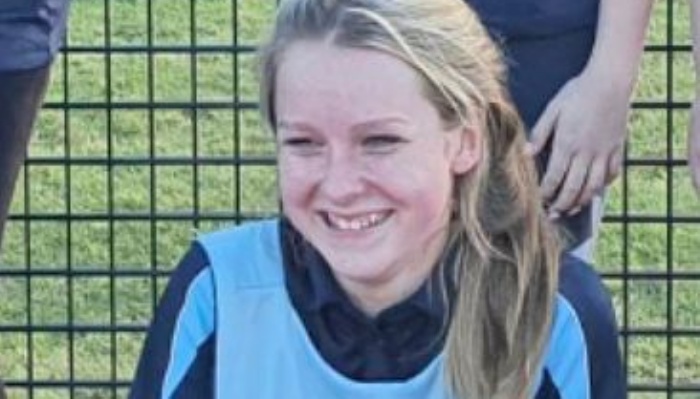 Uniforms can be relegated to the wardrobe at the end of this week for a small fee when students can wear their own clothes for a day to raise money for a pupil undergoing treatment for cancer.
The non-uniform day will help raise cash for Gaby Maurice and her family and is the latest in a series of events organised to help. Students can pay £1 to wear their own clothes for the #GivingForGaby fundraiser.
Gaby, 14, is currently undergoing chemotherapy at Addenbrooke's Hospital in Cambridge and is also heading to Manchester for specialist Proton Therapy to treat cells near the margin of her eye.
Students and staff have already raised £2,700 to help with the additional costs her family face, and have held cake sales and sporting events. Next is the non-uniform today on Friday (6) and that will be followed by a family bingo at the academy on May 26 when the doors open at 6pm.
Gaby was diagnosed in November after a small bump on her cheek grew rapidly and was identified as a tumour. She has since undergone major surgery and bravely shaved her head to donate her hair to other cancer patients.
"Gaby chose her exam subjects, which start in September, to enable her to become a mentor or counsellor for young people going through a similar time," said Ms Thomas, raising standards leader at the academy.
"She really does think of others first and we wanted to raise money to help with all the additional costs that Gaby's family is facing and to show our support for them. Gaby is going through such a tough time, but we are thinking of her," she added.
The family bingo has been organised by Betty Cunningham and will be held on Thursday, May 26 from 6pm. Prizes so far include £250 cash and prizes can be donated at the school ahead of the event.
Gaby is a keen player of netball and football and has missed the sports and the teams she belongs to.
A crowdfunding page has been set up via the website JustGiving and an initial target of £1,500 was surpassed in just a couple of days so a new target of £3,000 was set.
The fundraising page can be found here: https://www.justgiving.com/crowdfunding/givingforgaby?utm_term=pjdNEbA78