Homework brings its own rewards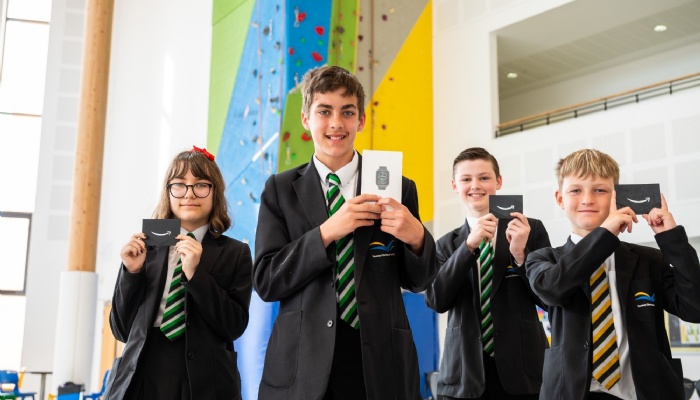 Our hard working sports students are heading towards the half term break with prizes for their homework.
The group had to ensure their after school studies were completed on time and to a high standard in order to be in with a chance of winning either a smartwatch or a shopping voucher.
The four are the latest winners in an initiative aimed at Years 7 to 9 and this is the second group to be presented with their prizes.
A smart fitness watch went to Kieran while £10 Amazon vouchers were awarded to Jake, Emilija and Jacob.
"They all worked really hard and used online learning for theory-based sessions including healthy lifestyle, anatomy and diet. It's always tough to choose the winners, but this group are worthy winners," said Mr Hooper, head of PE.