Students all add up to maths success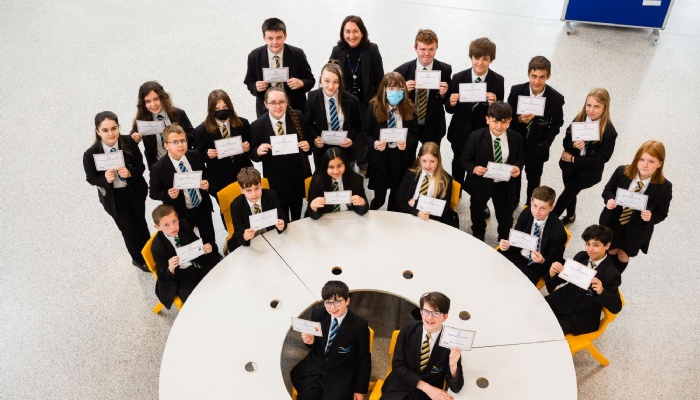 Young mathematicians at our academy have been pulling out all the stops in a range of challenges to develop problem-solving and analytical skills.
We had 40 students from Years 9 and 10 take part in an Intermediate Maths Challenge when they were given an hour to complete a range of tasks encouraging precision of thought in mathematical techniques.
Organised via the UK Mathematics Trust, the challenge was tough, but our students did us all proud.
Silver certificates were awarded to Katya and Jokubas in Year 10; bronze Year 10 awards were made to Jakub, Connor, Pawel, Callum, Olivia and William.
In Year 9 Finley was awarded a silver certificate and was also selected to go through to the international round of the Junior Maths Kangaroo where he was awarded a merit.
The bronze certificates in Year 9 went to Sam, Josh, Grace and Lucas.
But the maths success didn't end there, as we also had 40 students in Year 7 and 8 taking part in the Junior Maths Challenge and they pulled out all the stops.
Gold and Best in School award for Year 8 went to Sam while Hakim also achieved a gold. Bronze winners were Connor, James, MAison, Miley, Natalia, Aaliyah and Dylan.
The Year 7 Silver and Best in School went to Callum while silver awards went to Lyssa, Max, Tobias and Edilija. Bronze winners were Gabriel, Kieran, Lilia, Beth, David, Amy, Vytaute and Gabija.
A group of seven will be taking part in the Junior Maths Kangaroo which is due to take place on June 14 and we wish them all good luck.