District sporting success across the board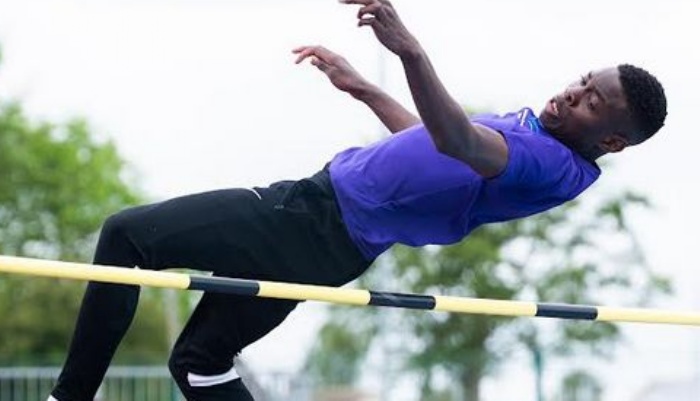 Records were being smashed all over the place when our athletics teams visited Lynnsport for a district-wide schools' competition.
There were fantastic performances across the board in King's Lynn, and we are very proud of the results, but even more proud of the sportsmanship and respect that was displayed by everyone taking part.
The Year 7 girls took third place overall and their success comes from a mixture of hard work in lessons and sheer grit and determination to do well on the day. They had five podium finishes to celebrate along the way.
Adaeze won the 100m in a new TCA record and was third in the hurdles; Neida came second in the long jump, Kacey was second in the javelin with a new TCA record and Melina was third in the 1500m.
In Year 8, Maddie led the way with a strong win in shot put and a new TCA record. Karolina took third in the 100m and the year finished third, narrowly ahead of Wisbech Grammar and Ely College.
Year 9 girls achieved a total of six new TCA records between them, with Shannon in long jump and shot put, Teni in javelin and 100m and Hollie in 200m and 300m. Podium places were: Hollie, second in 800m; Shannon, third in shot put and Teni who was third in the 200m.
Our Year 10 girls also had a good day with Sophie leading the team and taking first in the hurdles, second in the 100m and high jump while Abi achieved a new TCA record in the 200m.
The Year 7 boys had a fantastic day and Max won the 100m in a new TCA record along with the long jump, also a record, and the triple jump. Kieran won the hurdles and the 300m while Harry recovered from a trip to win the 800m. The team won the 4x100 relay and Aiden took third in the high jump with a new TCA record.
Students in Year 8 also performed brilliantly with Kajus winning the long jump and taking second in 100m and 200m. Sam won the javelin and the shot put in a new TCA record and Matthew finished second in the high jump.
In Year 9, Elliot finished second in the 100m, in a new TCA record, and came third in the long jump.
The Year 10 boys finished top of their table with some fantastic results. Sam won the hurdles, the 1500 in a new TCA record and finished second in the high jump, also a TCA record. Callum won both shot put and javelin and the team finished third in the 4x100m relay.
Ben Flowers broke his own record in the 100m, and we were delighted to see the examples of great sportsmanship between all the students taking part. There was a great deal of mutual respect and the event was hugely successful.