GivingForGaby: Call for more Race for Life runners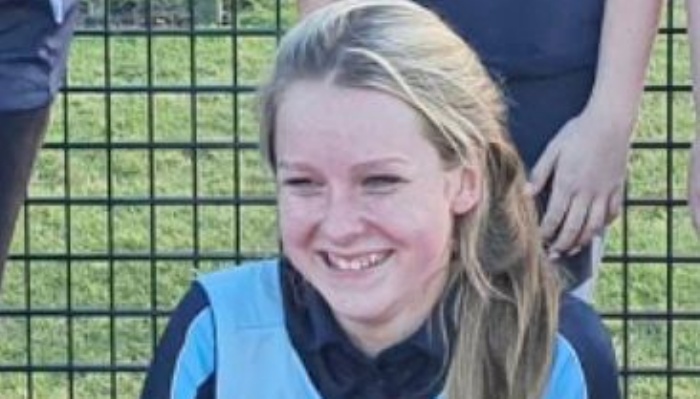 Runners will pound the pavement and grass around our Academy next week to raise further funds for for Gaby Maurice and her family.
Our Race for Life event takes place on Thursday 23 June with runners completing a 5KM route around the school.
This event has been well-supported by staff, students and their families over the years with plenty of runners in fancy dress or with face paint and glitter.
But members of the community are also welcome to walk, jog or run the course around the school grounds with medals for all finishers.
PE teacher Miss Anderson said: "Our youngsters are the generation that could see ground-breaking treatments and cures for cancer in their lifetime.
"They're the rising stars who could be the researchers and lifesavers of tomorrow. By taking part in Race for Life and uniting together against cancer, they'll be doing something really special."
All money raised from the event will split equally between Cancer Research UK and our fundraising drive to raise money for Gaby Maurice and her family.
The 14-year-old is currently undergoing chemotherapy at Addenbrooke's Hospital in Cambridge and so far almost £10,000 has been raised to support this family.
Students donated £1 last month to wear their own clothes on a special #GivingForGaby fundraising day, and there was a family bingo evening that raised £5,500. Other fundraising events have included cake sales and sporting events.
Gaby was diagnosed in November last year after a small bump on her cheek grew rapidly and was identified as a tumour. She has since undergone major surgery and bravely shaved her head to donate her hair to other cancer patients.
Gaby, who is a keen netball and football player, is also heading to Manchester for specialist Proton Therapy to treat cells near the margin of her eye.
Reacting to the amount raised so far ahead of next week's fundraising event, Gaby's mum, Olga, said: "On behalf of myself and my family, I would like to say a huge thank you to all of you who have worked very hard organising events and every one that has donated and supported us through this difficult time.
"Your efforts and generosity meant that we were able to solely focus on Gaby's health and recovery without having to consider the financial implications of her cancer and allowed us to stay together as a family unit throughout all of her treatment.
"Knowing that we had the support and best wishes of you all behind us has helped us get through the toughest battle we have ever had to face and we will be forever grateful for all you have done for us."
To register for the Race for Life event visit https://forms.office.com/r/XwphSdzUsX
Children are £3 and Adults are £5 with runners welcome to arrive from 6pm for a 6.30pm start.
To further support the fundraising drive for Gaby, visit www.justgiving.com/crowdfunding/givingforgaby