Winning artwork for Armed Forces Day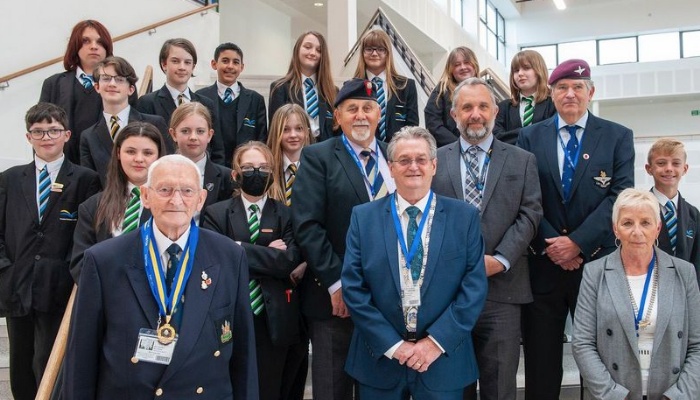 The Royal British Legion branch in Wisbech has been working with a group of our students to mark the centenary of the charity.
A group of Year 7 artists designed special posters for a competition for this year's Armed Forces Day to mark the occasion and the winner was announced on Sunday.
Top prize went to River who receives a £15 voucher and a special certificate from the charity. The judging panel was so impressed with all the entries that every student who took part will receive a £5 voucher and a certificate.
The artwork was on display in the window of the town's Argos store in the Horsefair for a week ahead of Armed Forces Day.
Our academy was visited by branch chairman Toby North, president Bill Durrant, member Tim Martin and deputy mayor Peter Human and his wife Janet Tanfield who were all impressed with the artistic talent on display.