Flash fiction success for Marija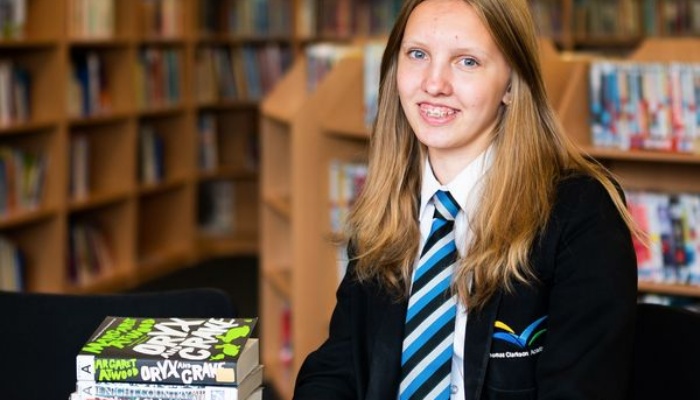 There are celebrations at our academy this week as one of our students has won a literacy competition organised by University Centre Peterborough.
The centre appealed for aspiring novelists, writers and poets to take part in the initiative which was launched earlier this year.
With two categories in the over-16s contest and one combined category for those aged between 14 and 16, participants could submit poetry with a maximum of 40 lines or flash fiction, with a limit of 500 words.
Under the title Be Bold - Be Brave - Be Heard, the competition was open to Key Stage 4 students and was organised by undergraduate Kat Beeton and judged by course leader and author Andrew McDonnell.
Our student Marija won the Key Stage 4 category (aged 14-16) and received £50 of book tokens as a prize. Her work will also be published on a blog run by arts students at UCP, which works with the Anglia Ruskin University in Cambridge.
Her 500-word piece called Whispered Promises is a dark, descriptive narrative of a young woman struggling with mental health and its 'treatment'.
A pdf with the full story is attached.