Girls' rugby festival success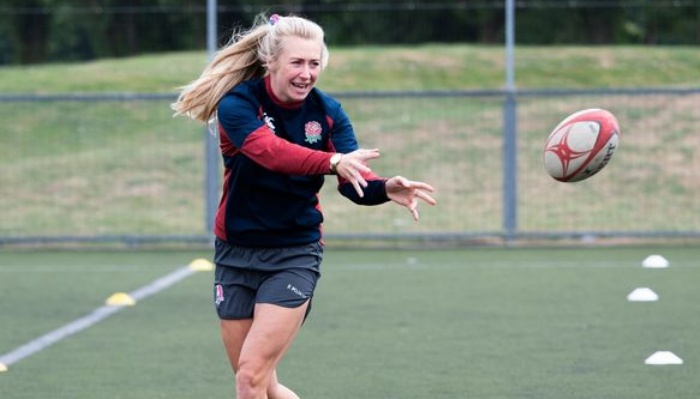 Girls from across the district came to our academy to play in a rugby tournament and be inspired by a premier league player who joined us.
The Isle of Ely Rugby Festival was a huge success with more than 90 girls taking part throughout the day, with some of them never playing the game before.
Georgie Lingham, who plays sevens for England and with Loughborough Lightning in the premier league, was on hand throughout to guide those part in the event aimed at engaging more girls with the sport.
"Georgie was a true role model and was available at break time to sign autographs. The buzz in school was brilliant as most of the girls had never taken part in rugby before, never picked up a rugby ball, and to see them so excited and enthused was absolutely fantastic," said Miss Anderson, PE teacher.
Georgie was born in King's Lynn and played for the West Norfolk Rugby Club where her grandfather was a past chairman. She still lives in the area and plays for Lightning after leaving Saracens at the end of last season.
With students from different schools converging at our academy, it was also a great way of meeting others from the area and all the teams taking part were mixed-ability across the groups.
There were 45 Y7 girls from our academy involved along with others from the Neal Wade Academy in March and Ely College.
Congratulations to TCA1 who took third spot from eight teams competing hard in the Y7 tournament and to everyone who took part and made the day such a success.