Kangaroo challenge adds up to success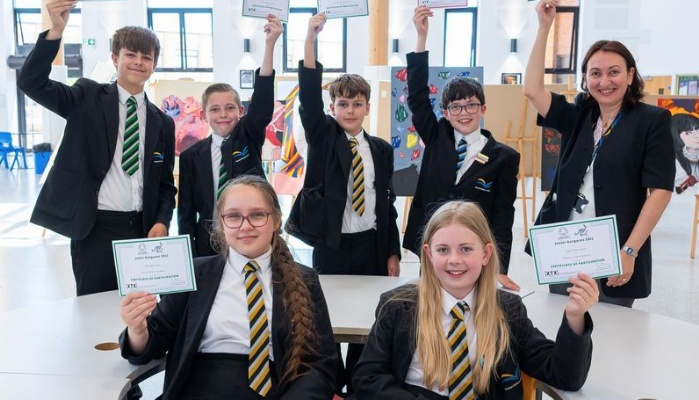 It was all about the numbers for a group of young mathematicians who took part in a recent challenge.
Following the Junior Maths Challenge, held earlier in the year, seven students from years 7 and 8 took part in the Junior Kangaroo.
The questions, relating to problem-solving, had increased complexity compared to the challenge and every participant received a certificate for taking part, for the sheer resilience of attempting the tough questions.
"I am very proud of our students who all achieved very good results and demonstrated their strong problem-solving skills," said maths teacher Mrs Stevenson.
Tobias, Callum, Max, Lyssa and Edilja of Year 7 and Hakim of Year 8 were all part of the team and Sam, in Year 8, was recognised with a well-deserved Merit certificate.
It's called a Maths Kangaroo after Australian teachers Peter O'Halloran and Peter Taylor invented the challenge format in the early 1980s. In 1990 two French teachers started the format in Europe and called it a kangaroo in honour of the Sydney-based teachers.