Inspiring artist in residence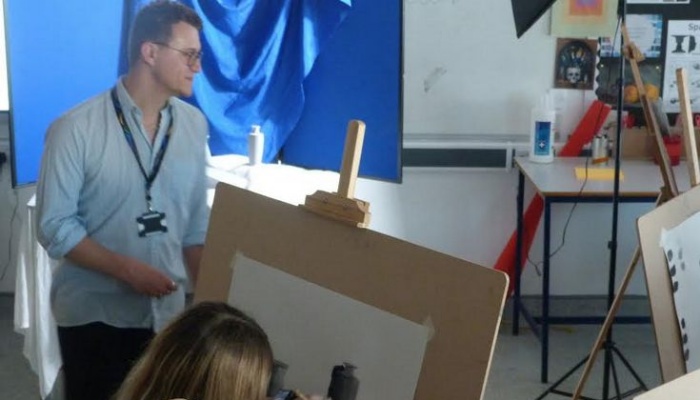 We had the benefit of an artist in residence for six weeks to work with GCSE students.
Daniel Franklin, from Norwich, is a visual artist working in both still and moving images and is a graduate of the Norwich University of the Arts where he was awarded a first class degree in Film and Moving Image Production.
He has worked in a variety of media and held workshops with our students, including in still life looking at shape and form. He also gave them an insight into oil painting and worked with class 10D.
"It was really useful to have another perspective and useful advice," said one of our group.
There was positive feedback from everyone who was part of the residency workshops and students said it was great to learn a new medium as Daniel worked on his own paintings alongside them.
"It was a really enriching experience for the students and I think they benefited greatly from it," said teacher Miss Armstrong.