Emily returns from Kenya to celebrate GCSE results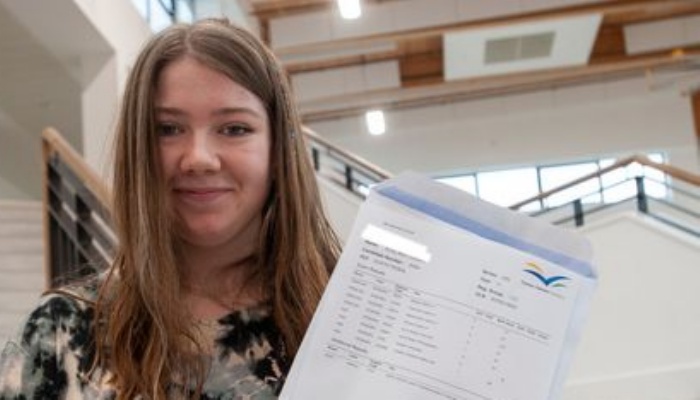 There was more than one reason for Emily to celebrate her GCSE results - she has just returned from a charity trip to Kenya.
Emily, 16, not only worked hard to get her results, but she also raised £4,000 to enable her to join a month-long trip to Kenya where she helped build mud huts with an African community.
"I had an amazing time. The trip was with Camps International and was really good. I would like to travel again," she said, adding she had seen amazing wildlife including lions and giraffes during her trip.
She had planned to travel with the charity last year, but the pandemic saw the expedition postponed.
Principal Mr Scott said he was incredibly proud of Emily who had put a huge amount of effort into both her school work and her charity fundraising to fund the trip.
"It is a huge credit to Emily, who had to wait an extra year for her expedition because of Covid, but persevered and achieved her goal of helping others while visiting an amazing country. We are really pleased she is staying with us for her A Levels and fully support her ambition to become a paramedic."
Emily's GCSE success meant she was able to secure her place at our Sixth Form to study for her A Levels, and will return next month.