Ambitious GCSE students ready for a new year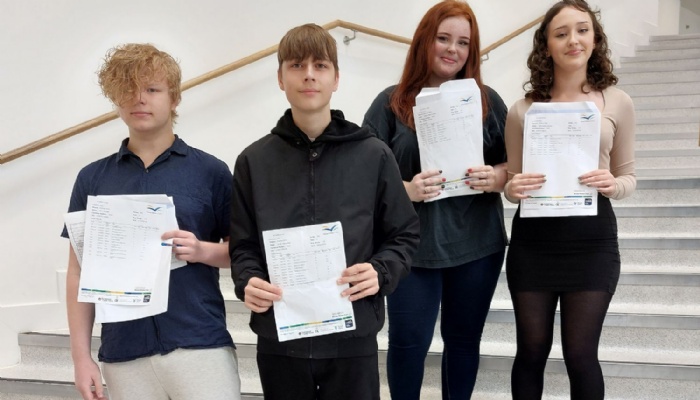 A new year means new ambitions for our GCSE students of 2022 - and a welcome return.
Sophie wants to become a dentist and took the first steps towards her chosen career with results including six 9s, two 8s and two Distinction*s.
"I felt overwhelmed, but when I saw the results I was over the moon," she said.
With a collection of impressive grades, Klavs is ready to return to the classroom next week to begin his A Level journey.
Klavs will be studying maths, further maths, sport and French for the next two years and aims to go to university.
Support from teachers and their enthusiasm helped inspire Gvido who achieved results including a 9, three 8s, Distinction* and two sevens.
Gvido wants to head to university and study subjects linked to aerospace engineering - and even has plans to become an astronaut.
Monika said she was shaking when she opened her envelope and was shocked when she saw how well she had done.
"I enjoyed how helpful the teachers are in each subject and how they go out of their way to help," she said.
Monika is also staying with the academy and will be studying A Levels before heading to university.