Scientists head to world-famous Cavendish Laboratory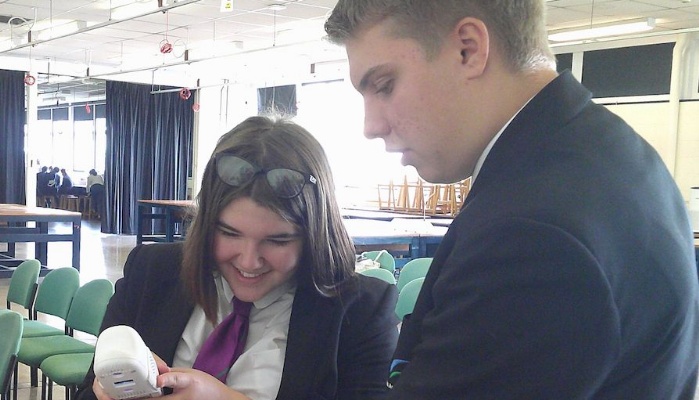 Experiments were the order of the day when a group of our scientists visited a Cambridge University laboratory.
Among the subjects covered in a series of sessions at the Cavendish Laboratory were presentations from the British Antarctic Survey, Isaac Physics and the Quantum Materials Research Group.
There were demonstrations as part of their visit and members of the Year 10 scientists were also given the chance to be 'hands-on' with their involvement.
"They were given the opportunity to ask questions and to hear about how the scientific researchers came to work in this field. Students said they enjoyed the day which helped illustrate the variety of roles available to pursue in the future," said Mrs Doughty, careers officer at our academy.
Despite the 7.30am start, the group was enthusiastic to discover more about each of the exhibits on show during their stay.
"Why grapes explode in a microwave and how we can see tiny objects which are one hundred thousand times smaller than the width of a human hair were just part of one exhibit by the Nanophotonics Research Group. The whole event was fascinating and a real inspiration for our students," added Mrs Doughty.
Students were also shown how to look at the growth plates in their wrists using ultrasound technology with the Medical Mavericks display which was designed to highlight amazing careers associated with physics within the National Health Service.
The Cavendish Laboratory has a long history of discovery and innovation since opening in 1874 and the discovery of the electron, neutron and the structure of DNA are among notable discoveries.
It comes under the Department of Physics at the world-renowned university and as of 2019 a total of 30 researchers from the laboratory have been Nobel Prize winners.