Lily leaps into double equine success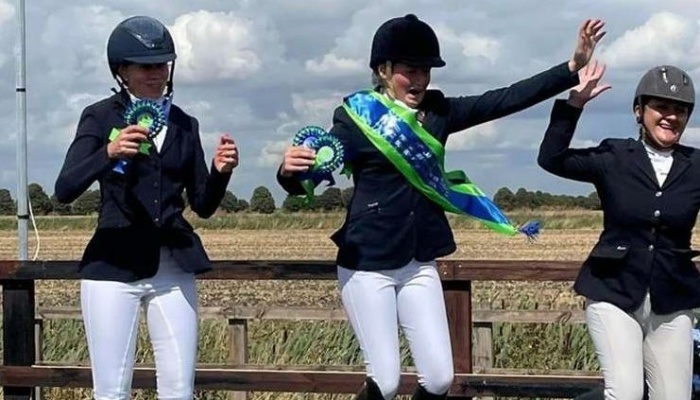 One of our students is celebrating success in the world of dressage and showing competitions.
Lily Brackenbury has represented the East and South region at the British Dressage team competitions and took a Working Hunter title at Peterborough's Equifest.
In her first season with Captain Oats, Lily has also qualified for the Pet Plan Equine Championship finals next month.
She took sixth place at the British Dressage youth inter-regional teams competition with Surf, a 17-year-old Connemara. The pair went on to the youth international and took 8th individual into the novice section.
The pair also took the amateur working hunter championship at Equifest.
Within a couple of days, Lily and Surf were in the dressage arena at Fenning Farm's area festival and they won the preliminary class and took second in the novice. Her placing means the pair are off to a big event at Arena UK next month.
Lily is a member of the Walpole and District Pony Club and she was introduced to dressage by Surf, prompted by trainer Emma Wakefield, who competed unaffiliated last summer.
Lily said Surf was 'a very kind soul with a cheeky side'.
Her success also made the local Fenland Citizen