Showcase School status awarded for a second year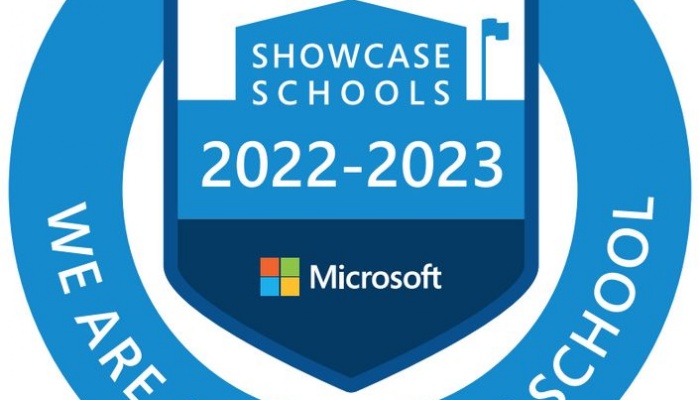 We got the new school year off to a great start as it's been announced we are once again a Microsoft Showcase School.
The prestigious accolade was first awarded to our academy last year but is not automatically retained, so joining an elite group of schools for a second year is a reflection of the hard work of everyone involved.
Globally there are only around 600 schools in receipt of the title, which means Microsoft has recognised our academy's commitment to the company's Education Transformation Framework, an international benchmark designed to drive continuous improvement.
Our students benefit from 24/7 access to learning resources, cloud applications, remote and hybrid learning and a computing device in every household - all supporting digital literacy.
"We have always emphasised the importance of digital transformation and have remained members of an exclusive club. This recognition is testament to our amazing staff and students, and we are proud to retain our Showcase School status," said Dr Jones, Director of Digital Technologies.
In awarding the status, Microsoft stated: "You are part of an exclusive global community, recognised and celebrated for educational transformation that includes vision and innovation in teaching, learning and preparing students for the future."
We also have 89 per cent of our teaching staff recognised as Microsoft Innovative Educators, ten per cent are Microsoft Certified Educators and seven per cent Microsoft Innovative Education Experts.
In order to gain its accreditation, our academy had to demonstrate the use of Microsoft solutions with innovative technology to give our students the best skills for the future.