Top ten placings for Lily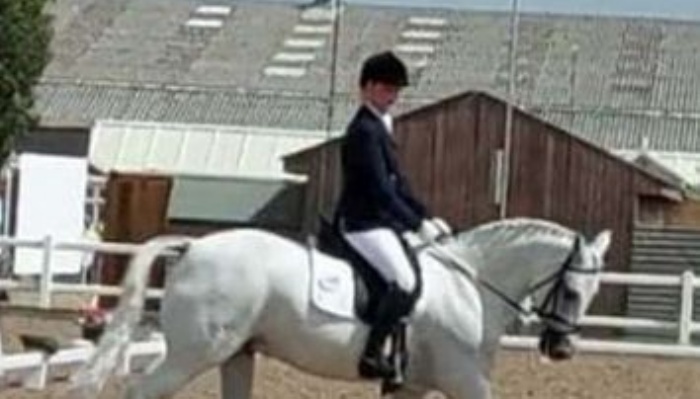 Dressage rider Lily Brackenbury had success in a major national championship.
A student at our academy, Lily was riding Connemara Captain Oats, or Surf to his friends, at the Pet Plan Equine Area Festival Championships held at Arena UK near Grantham.
The pair finished a fourth overall in a huge and very hotly contested novice section on Saturday and also took prizes for the best under-21 rider and best senior horse. On Sunday they finished tenth in the preliminary class.
The weekend sealed a spectacular first year competing in British Dressage affiliated events, along with her horse trials, showing and show jumping in which Lily and Surf also excel.
"We went there thinking it would be wonderful to be able to squeeze into the top ten, so to do so twice and finish fourth in the novice was something of a dream come true," said Lily's mum Hayley.
Lily's success with 17-year-old Surf was also reported in the local media https://www.lynnnews.co.uk/sport/west-norfolk-dressage-riders-delighted-with-championship-r-9279417/