Exploring future options with a renowned university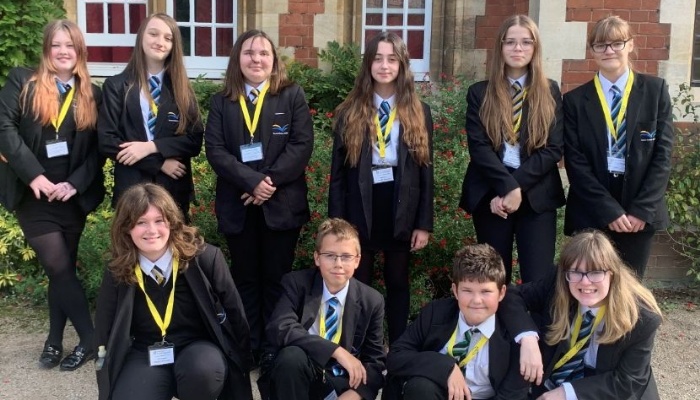 Discovering more about potential career paths, and learning about life as an undergraduate at one of the world's most famous universities were both on offer to group of our Year 8 students.
They visited Jesus College at Cambridge University and have been working on their 'My Futures' project which highlights possible pathways into various careers as well as considering how jobs and the working world may change in the future.
Workshops and practical activities were held throughout the day and the students were given a tour of the historic college, including the buildings and facilities open to students studying there. They will also go on to work on their project with a Cambridge University mentor.
The next step of the Insight Discover programme gives the students the chance to see, speak and work with the university 'Cambassadors' and to get a feel for what life might be like should they choose to study there in the future.
"The workshops talked about various pathways to different careers and our students came up with thoughtful answers on where they thought careers may develop, including within the fields on technology, climate and conservation," said Miss Robinson, who joined them on the trip.
"We were all very excited to tour Jesus College and hear about both its history and what it's like to be a student there, both in the old and more modern student accommodation," she added.
Student Toni said she thought the trip was an 'amazing opportunity' while Olivia said: "I think that going to different universities is helpful because it shows different options."
Our pupils follow the Insight Discover programme from Year 7 through Year 8 and it aims to help them develop in key areas while exploring possibilities open to them in the future. The e-mentoring aspect has Cambridge undergraduates work with and support the students over a four week period.
Each project ends in a showcase when students can present their work with others.