Our poets win prizes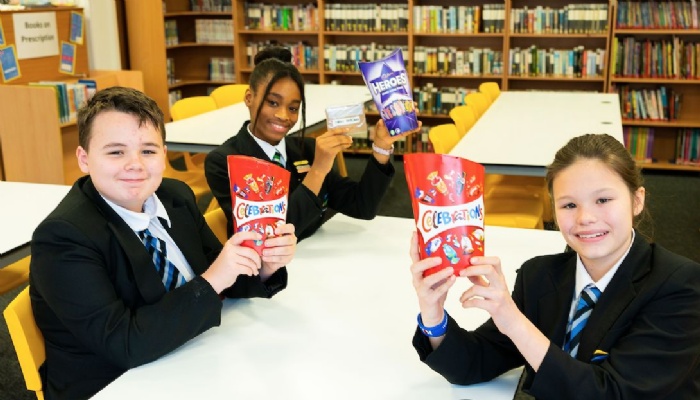 We have some very talented poets but unfortunately not everyone can be a prize-winner when the competition is so fierce.
We had to choose, and two winners along with two runners-up are now the proud owners of gift vouchers and chocolates after they created entries for a competition organised by our librarian Miss Robinson.
Each winner was presented with a £15 gift worker and a box of chocolates - congratulations to Deborah in KS3 and Lily in KS4. And well done to the runners-up Tallulah and Oscar who also received chocolates.
The competition was held to mark National Poetry Day in October and was on the theme of The Environment.