Royal Navy visitors show us the ropes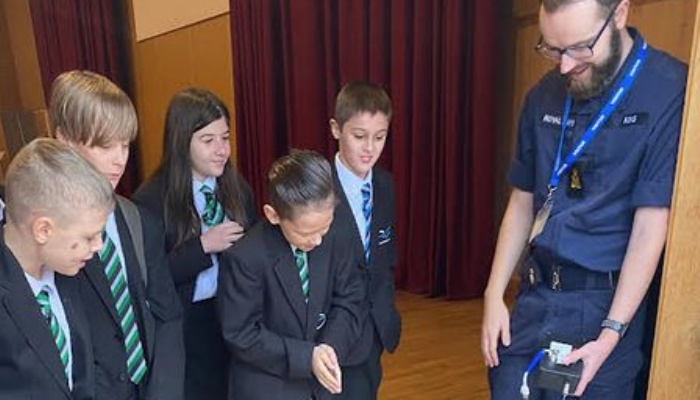 Members of the Royal Navy inspired our students when they delivered an assembly to Year 7 and stayed in school to conduct a workshop.
Two members of the service discussed expeditions and missions the Royal Navy and Royal Marines are currently supporting. They were very impressed with how quickly our students could identify countries on a world map.
The workshop, based on Science Technology Engineering and Maths (STEM), saw the visitors use practical activities to promote leadership, communication and problem-solving skills.
Students were also encouraged to develop teamwork and cooperation, regarded as key life skills by the Royal Navy.
The group met the following day to discuss what had been learnt and came to the conclusion that in creating a rocket, the casing needs enough resistance so the cone doesn't fly off!
Adding wings makes a rocket more streamline and listening to the team members' opinions will make your rocket a lot better than it was originally.