New family room is open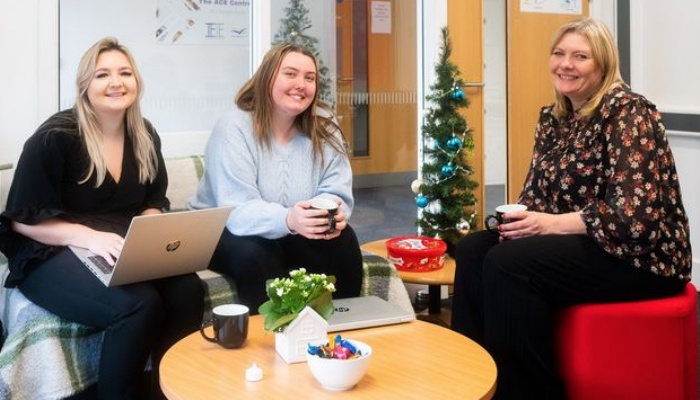 A new family room has been created at our academy as an informal area to offer support to both students and their families.
With a less formal atmosphere than a boardroom, the venue has a more 'homely' environment and allows parents to chat with staff over a hot drink in an area aside from the academic or business environment.
It also means meetings can be arranged with outside professionals and the family at the academy, but in a much more relaxed area.
"We will be offering a range of support in a different way to make students and their families feel at ease and enable them to ask for help when it's needed," said family worker Mrs Hewit.
There will be drop-in sessions available with no prior appointment needed on Tuesdays from 9.30am to 11am and on Thursday from 2pm to 3.30pm.
"We can give students a calm place to enter school before walking into the mainstream that, for some students, can be overwhelming," said Mrs Hewitt.
The academy can support families with food bank vouchers, arrange food parcels from the pupil pantry, support with uniform or PE kit and also with toiletries.
"Things are difficult for everyone at the moment, and we hope that our family room will be a place students and their families will come for support. We can discuss important things in a setting more like a home and where we can meet away from an academic setting," added Mrs Hewitt.